Description
Treat your loved ones to a shopping trip with the Luminara gift card. A Luminara gift card gives the recipient access to everything on Luminara.com, including new arrivals, seasonal candles and specialty gifts. Candle sets, pillars, tea lights and decorative candles arrive directly at your loved one's doorstep. Want to surprise a friend for their birthday or the holidays? Choose a denomination from $25 to $250, then place your order online.
The recipient can redeem their gift card online at Luminara.com. Note that gift cards are not eligible for returns or exchanges, although it's unlikely that your loved one will turn down this gift. 
Can be redeemed online only at Luminara.com. 
Gift Cards are not eligible for returns or exchanges.
Moving
Flame®
Technology
Keep Your Home & Family Safe
Hand-poured Meets High Tech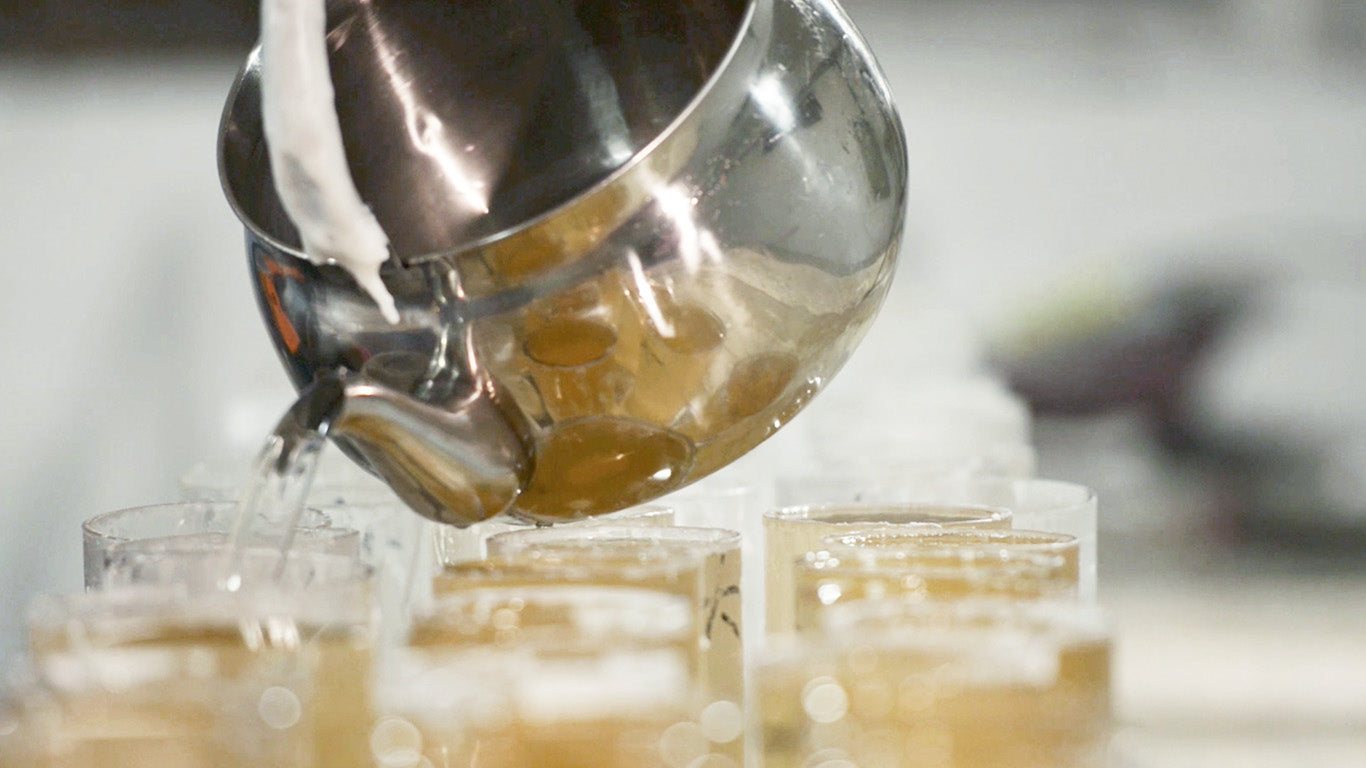 EXTERIOR SHELL
Hand-Poured Wax
The exterior shells of our candles are made through the traditional, hand-poured wax method of candle making. The technology inside of the candle brings the realistic effect of a moving flame.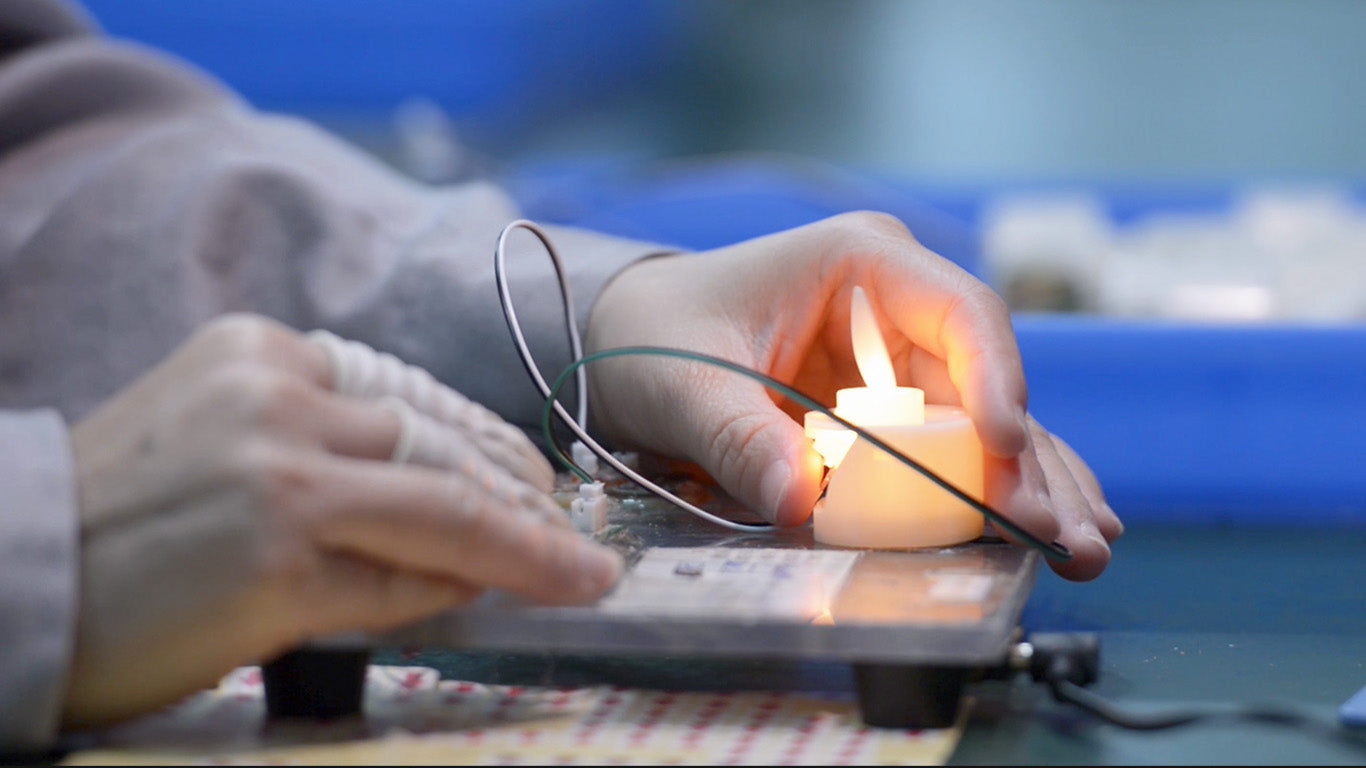 MOVEMENT
Magnetic Field
When you turn on your Luminara candle, the batteries send power to a coil inside that generates a magnetic field. A second magnet interacts with the magnetic field to produce random movement for the flame piece.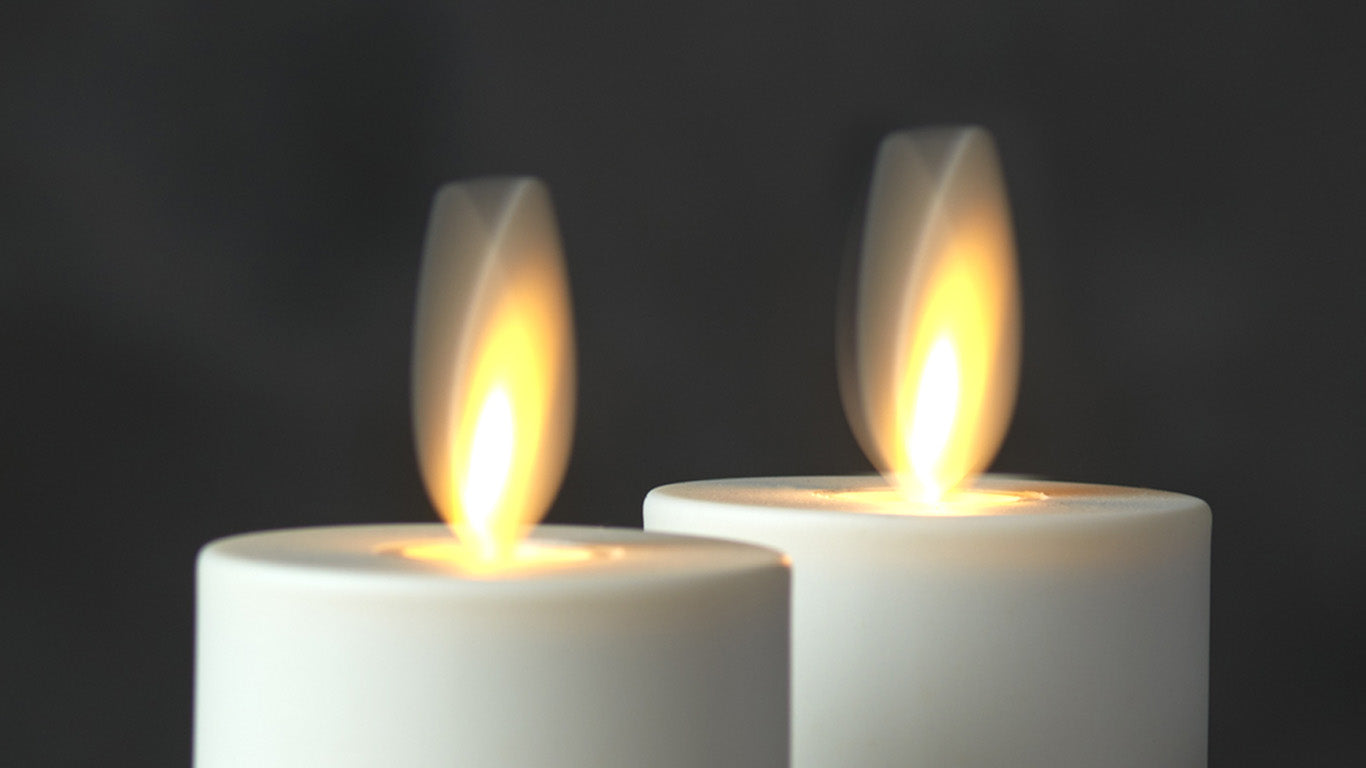 COLOR
Candlelight LED
Our LED light shoots diagonally to the center of the flame piece creating an effect that convincingly reproduces the look of a traditional burning candle.