Small Concrete Cylinder Decorative Candle Holder with Outdoor Votive
Description
Embrace clean living with our Small Concrete Cylinder and our Outdoor Votive. When you're trying to downsize, this vessel makes a simple, no-frills statement. The recessed top resembles water rippling away from a drop in a lake. Choose from two neutral colors, then decorate your space with fresh minimalism.
Display the piece alongside your favorite plants and succulents or place it on your patio table.
More About the Concrete Collection
Each decorative concrete candle holder base includes a Luminara Pearl Ivory Outdoor Votive.
The concrete figures are made from a proprietary mix of concrete and small beads of Styrofoam. These timeless pieces are hand-painted with a concrete-specific paint that endures high and low temperatures.
Our concrete collection can safely be used inside or outside. They can stay outdoors in extreme weather conditions, however, bring the votive and its compartment inside to prevent water damage as the vessel cannot drain.
To maintain your concrete piece looking sharp all year round, utilize light soap and warm water with a damp cloth to wipe.
Product Features
Concrete Color: Natural, Dark Grey
Concrete Dimensions: 6.75" x 8"
Candle Color: Pearl Ivory
Candle Edge: Flat Top
Candle Finish: Smooth
Candle Material: Plastic
Candle On/Off/Timer Operation: Switch on Bottom of Candle
Candle Timer: 5 Hours On/19 Hours Off
Candle Remote Ready: Yes
Candle Remote Included: No
Candle Batteries Required: 2 AAA (Not Included)
Candle Battery Runtime: 100+ hours
Candle Size: 2" x 3.2"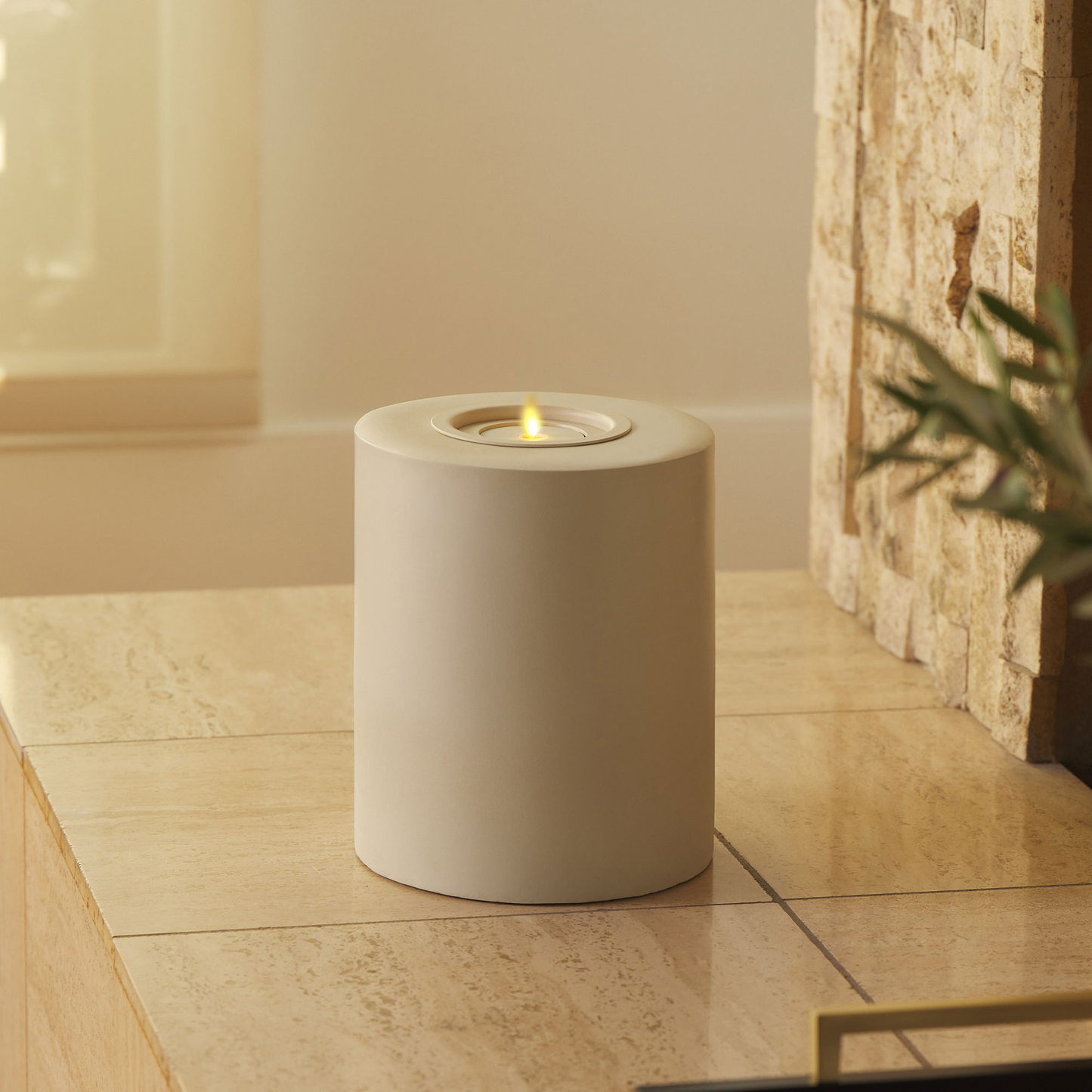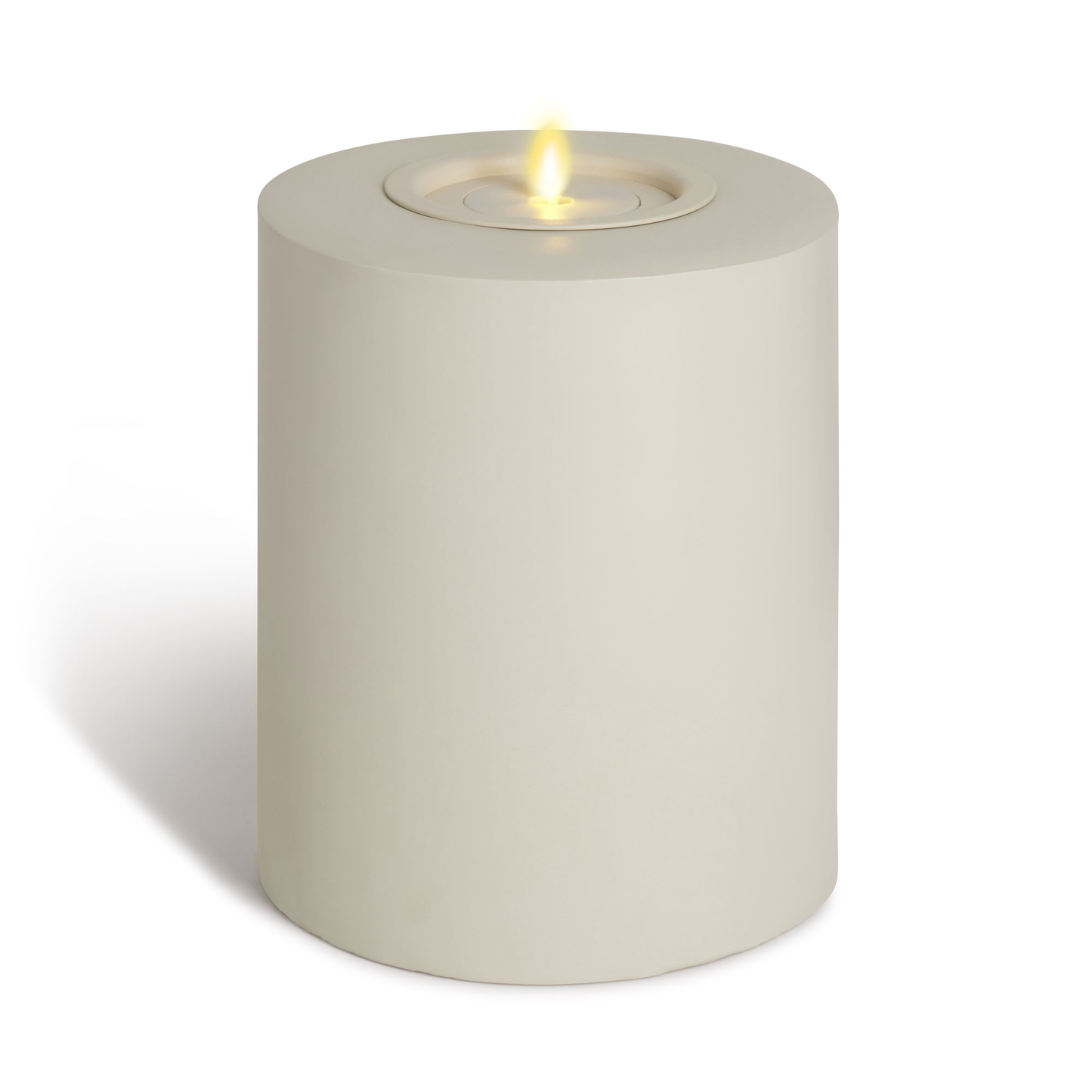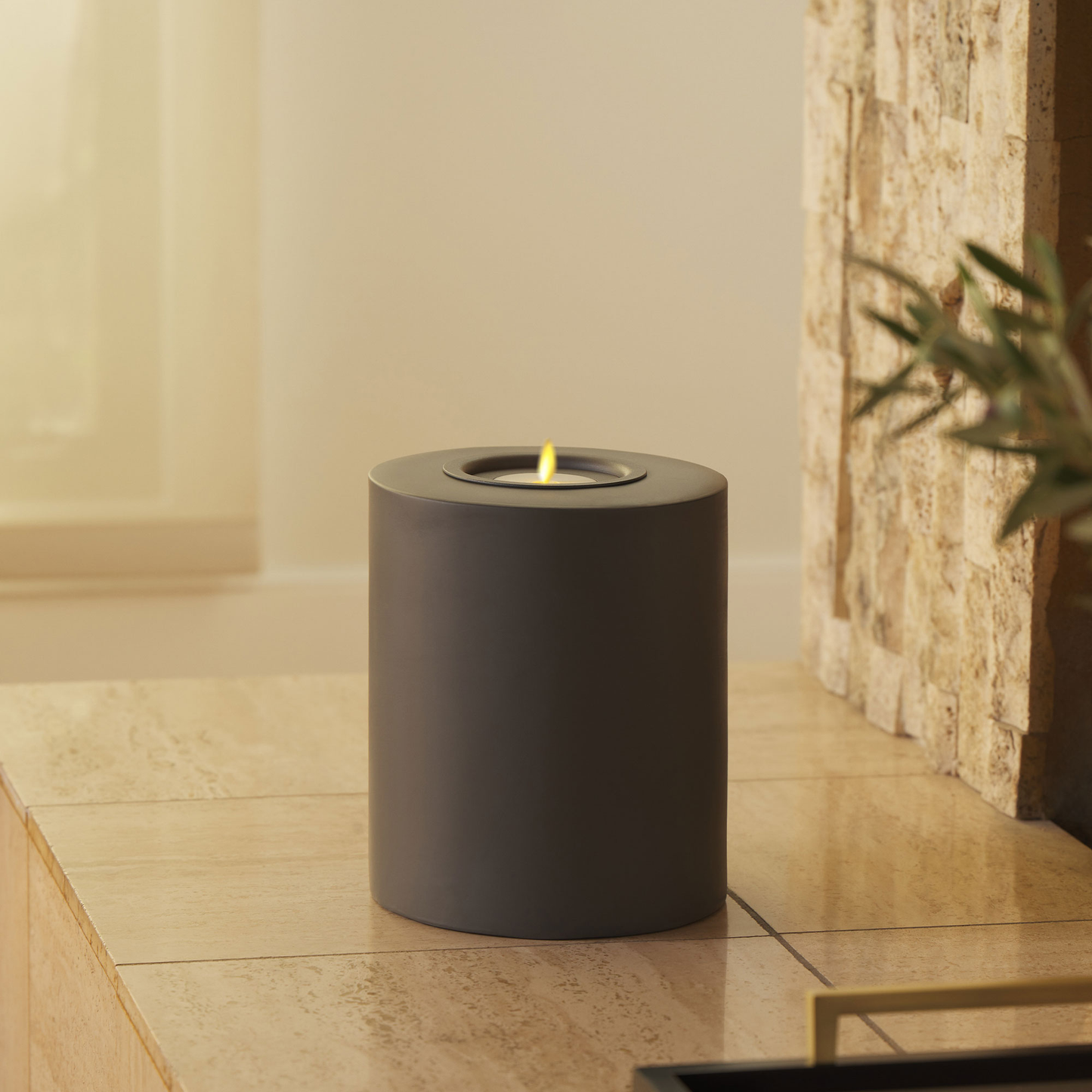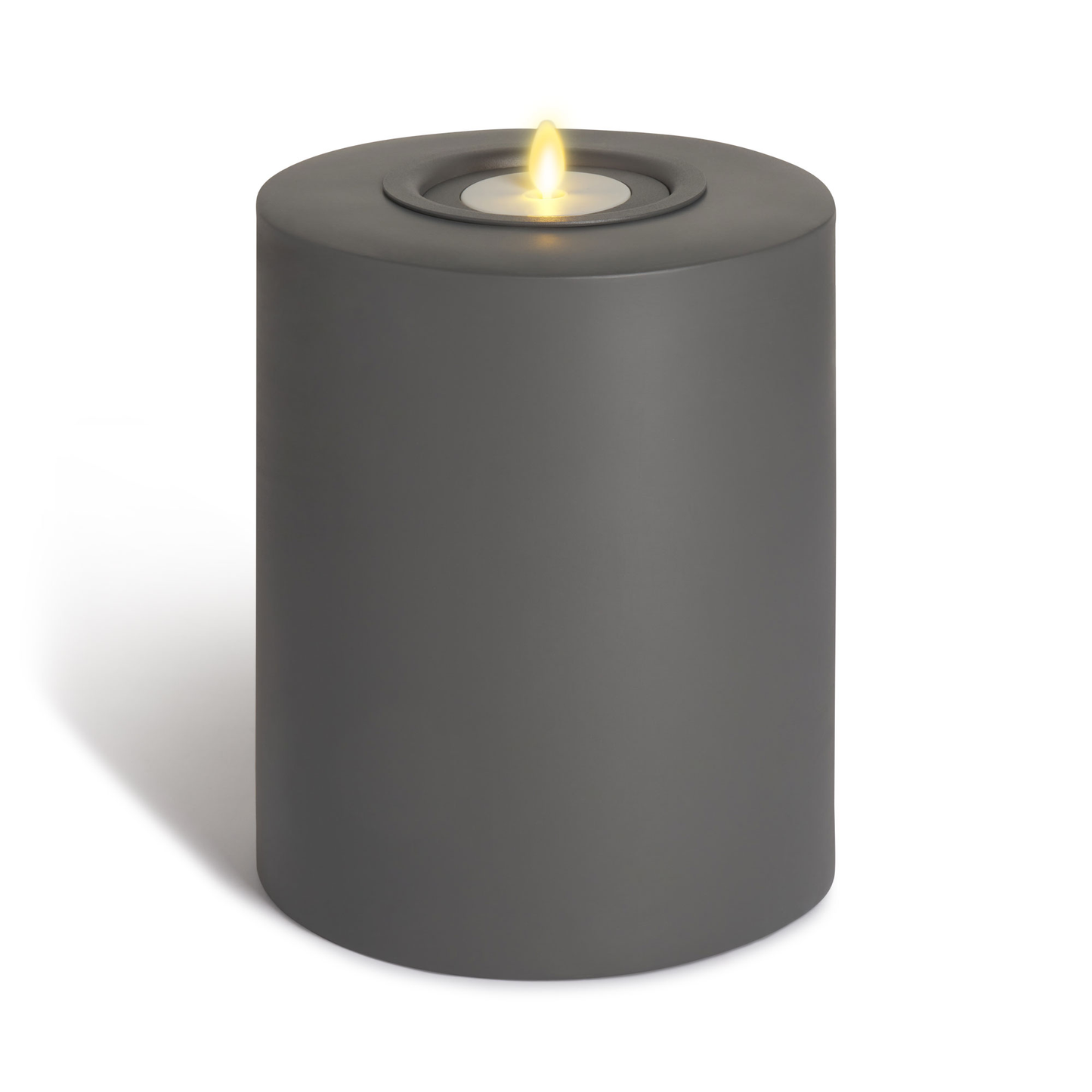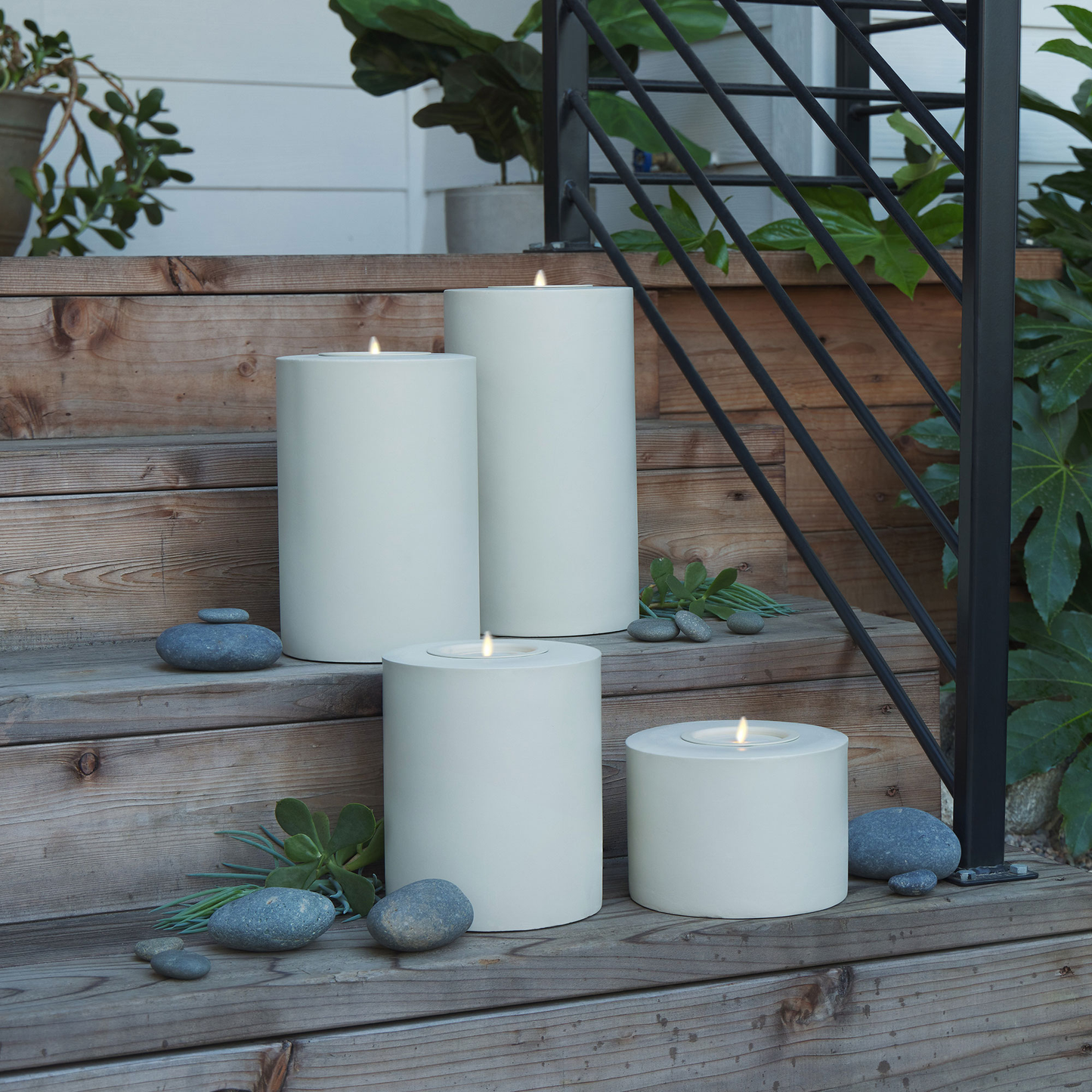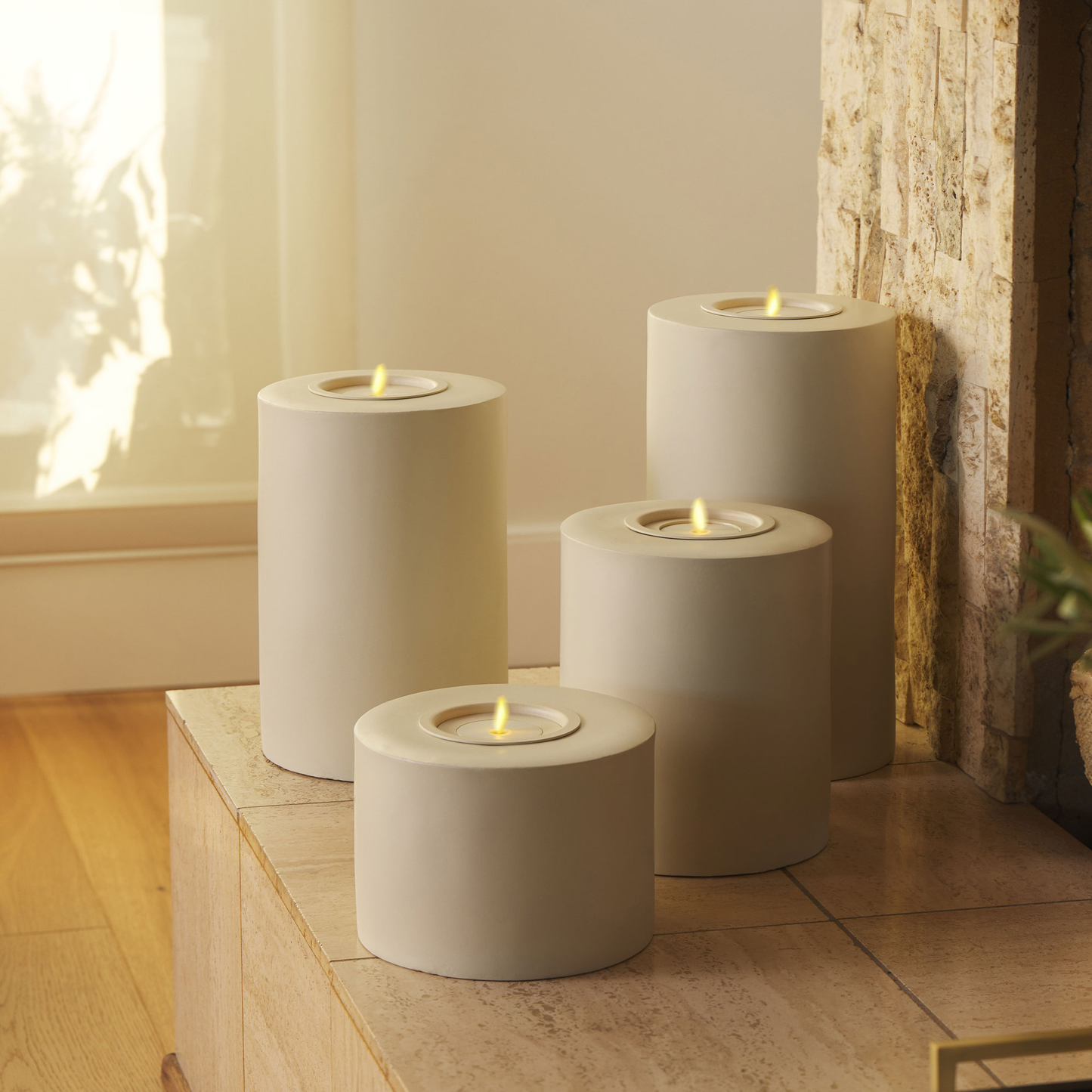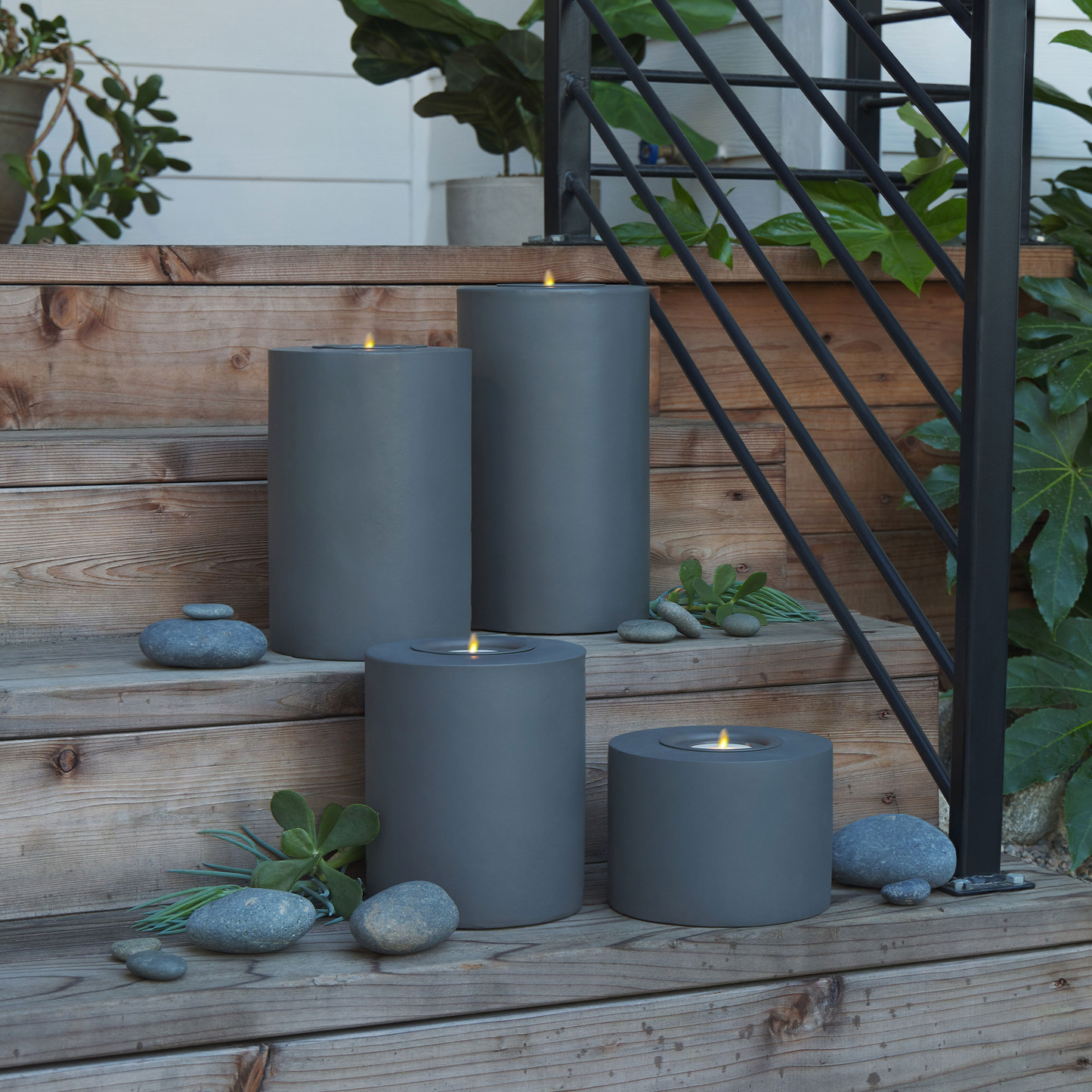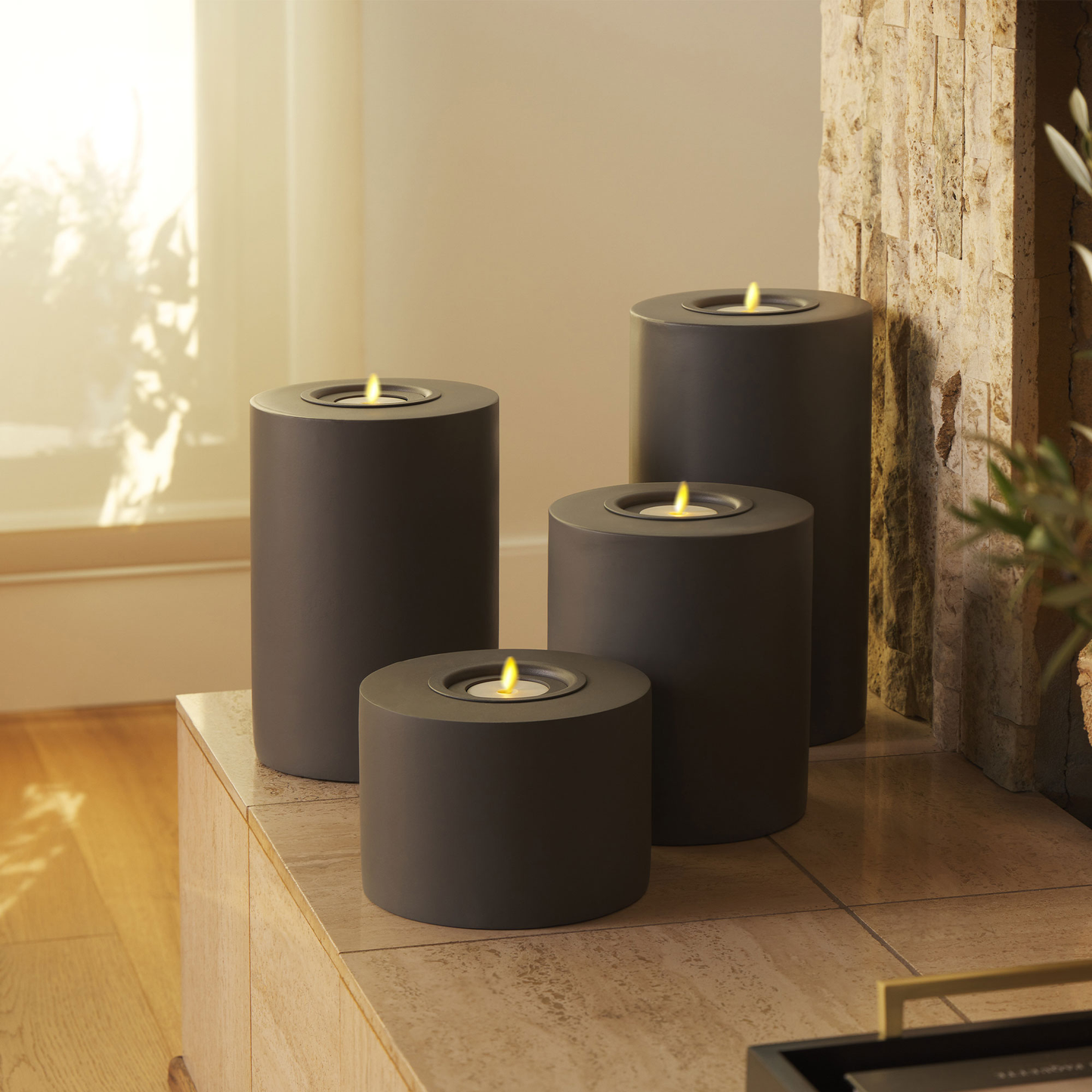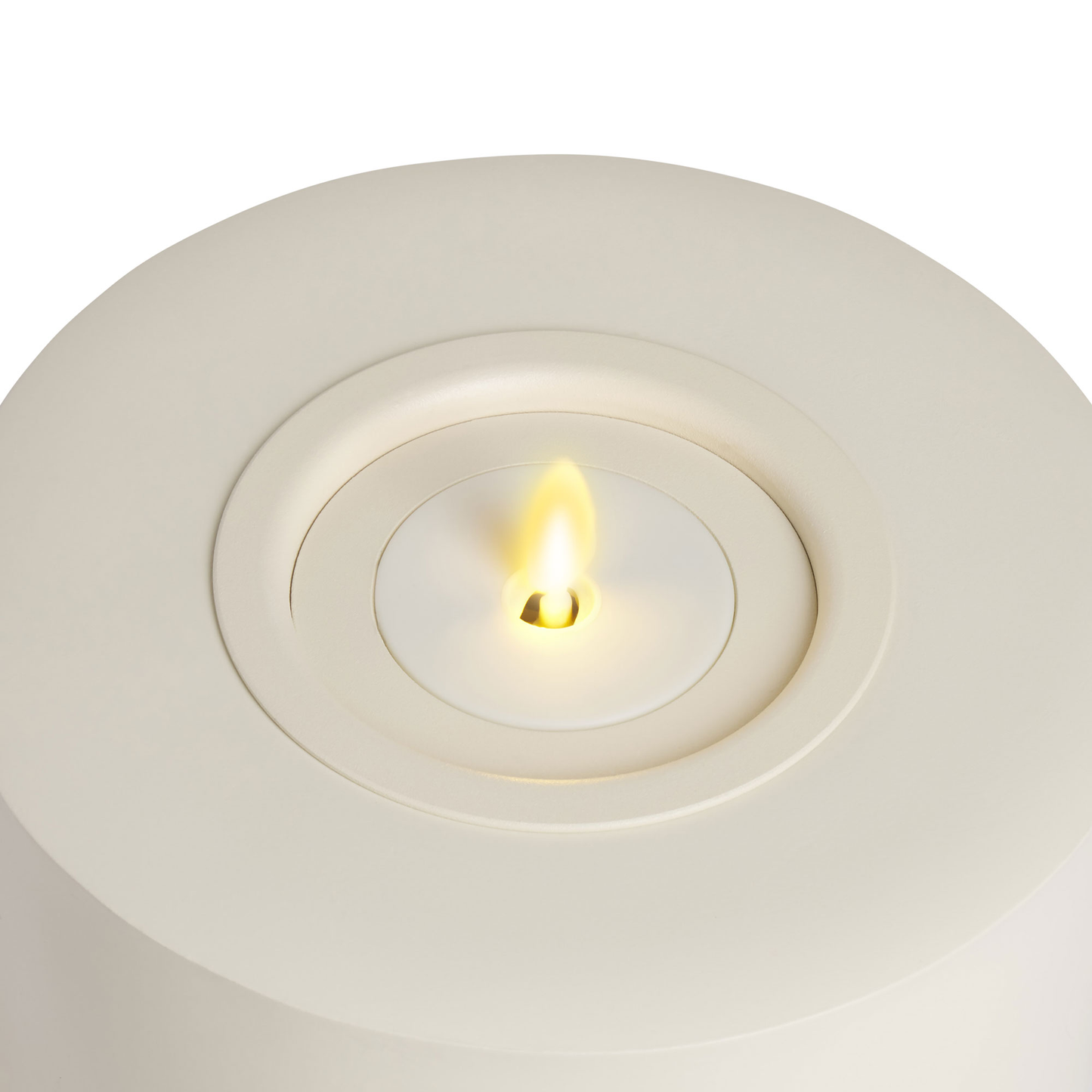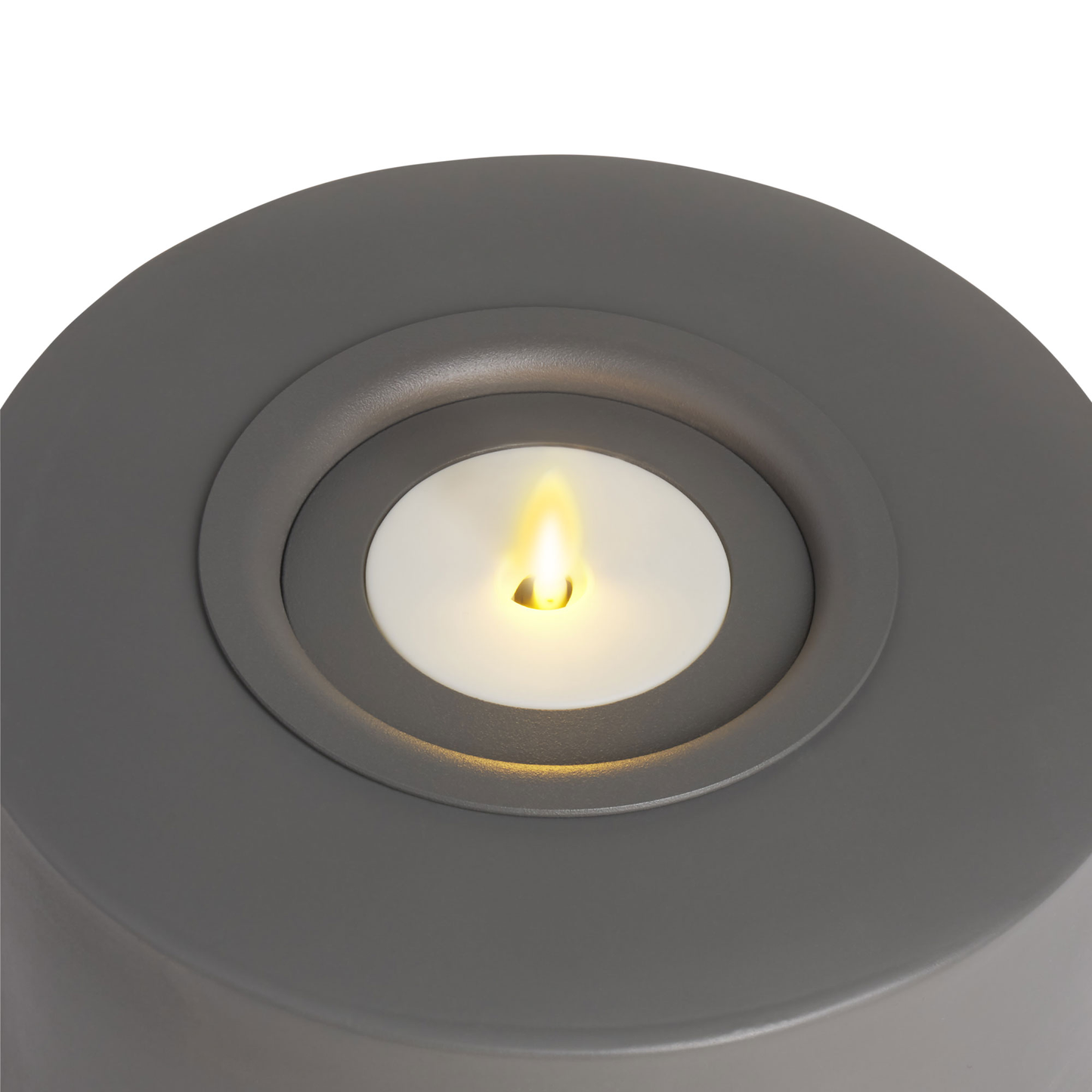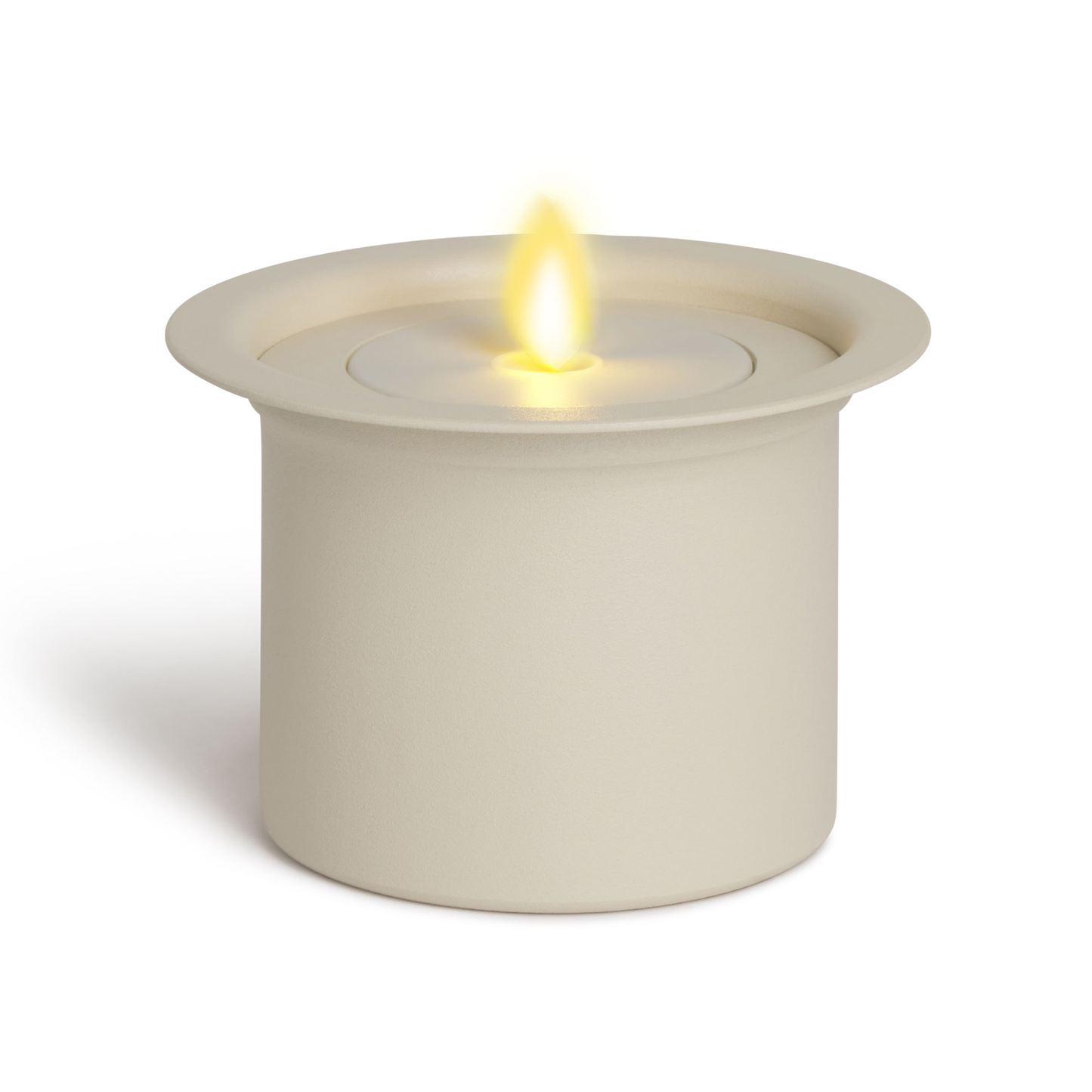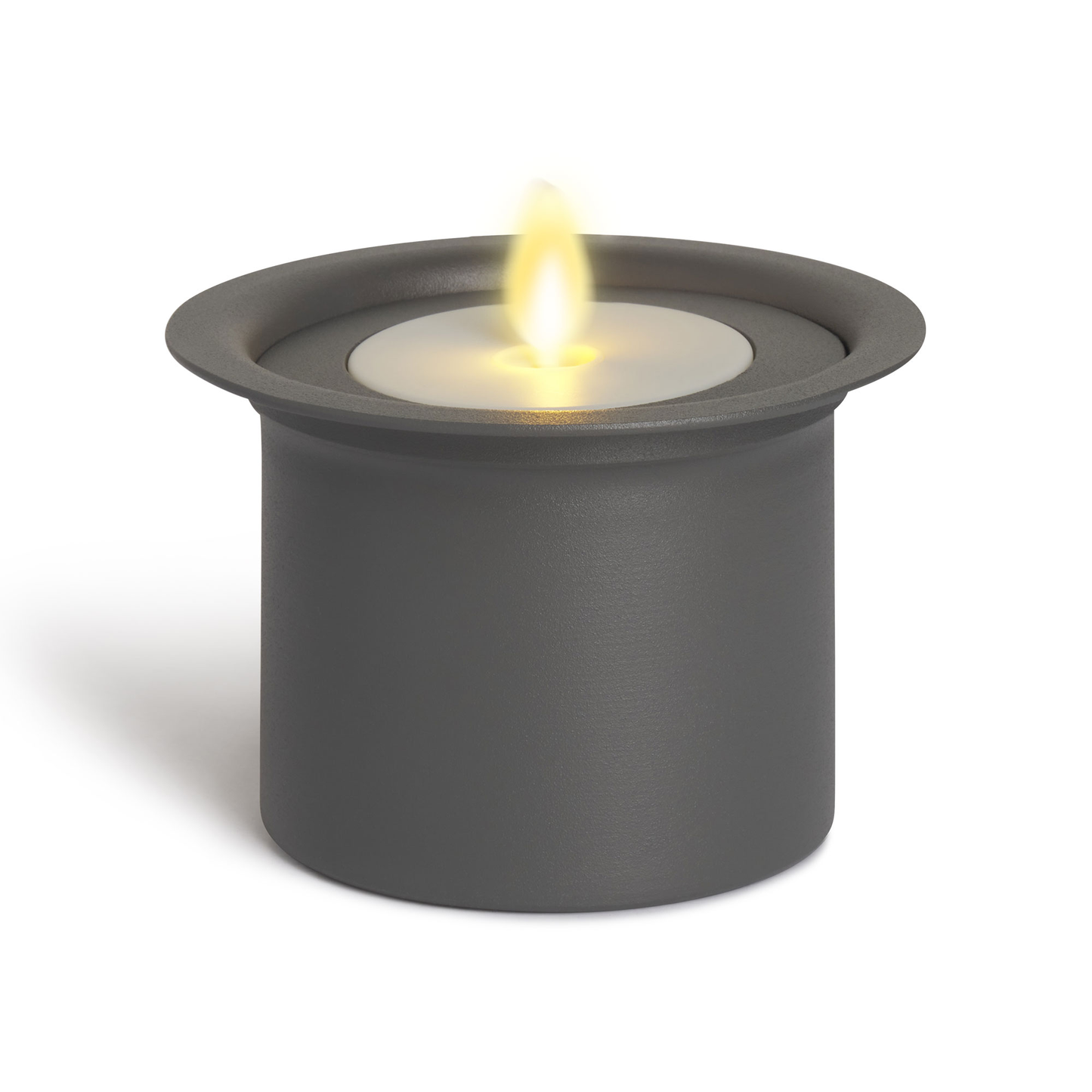 Moving
Flame®
Technology
Keep Your Home & Family Safe
Hand-poured Meets High Tech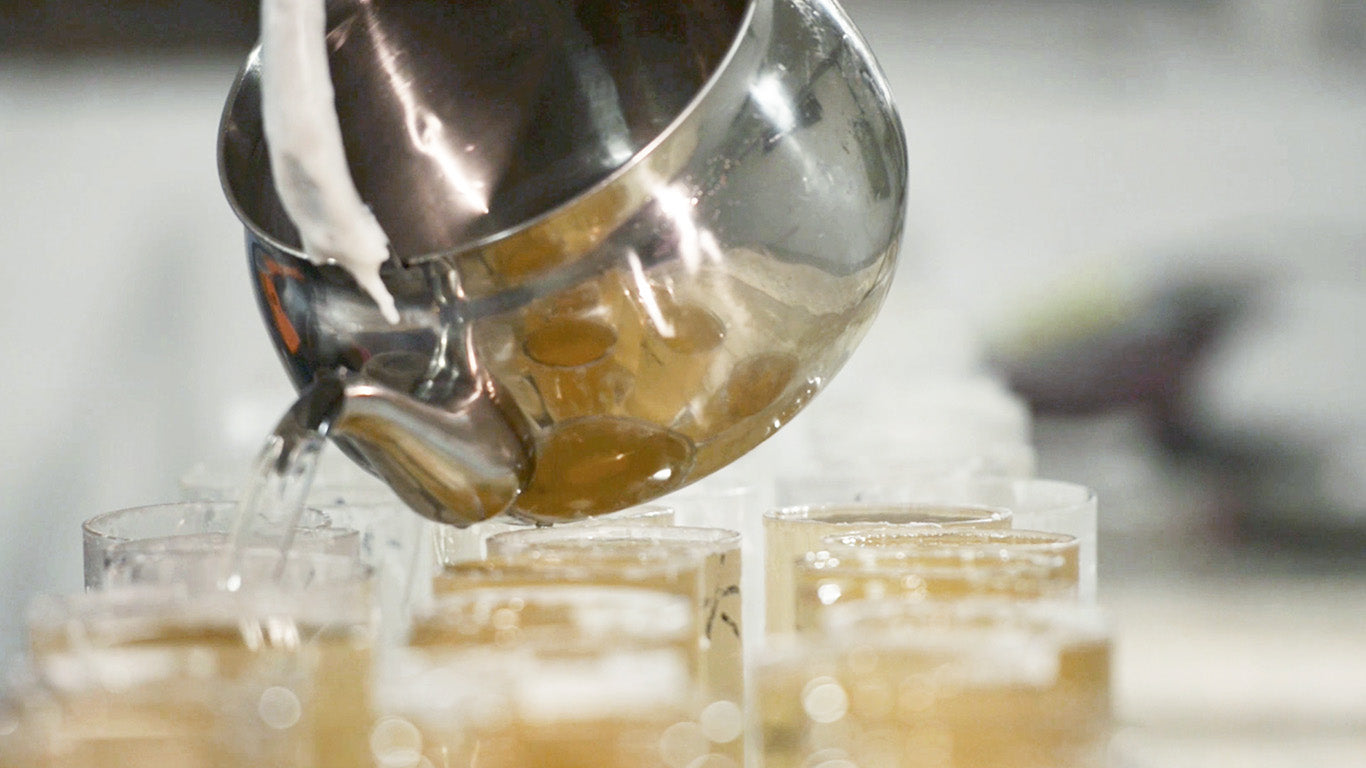 EXTERIOR SHELL
Hand-Poured Wax
The exterior shells of our candles are made through the traditional, hand-poured wax method of candle making. The technology inside of the candle brings the realistic effect of a moving flame.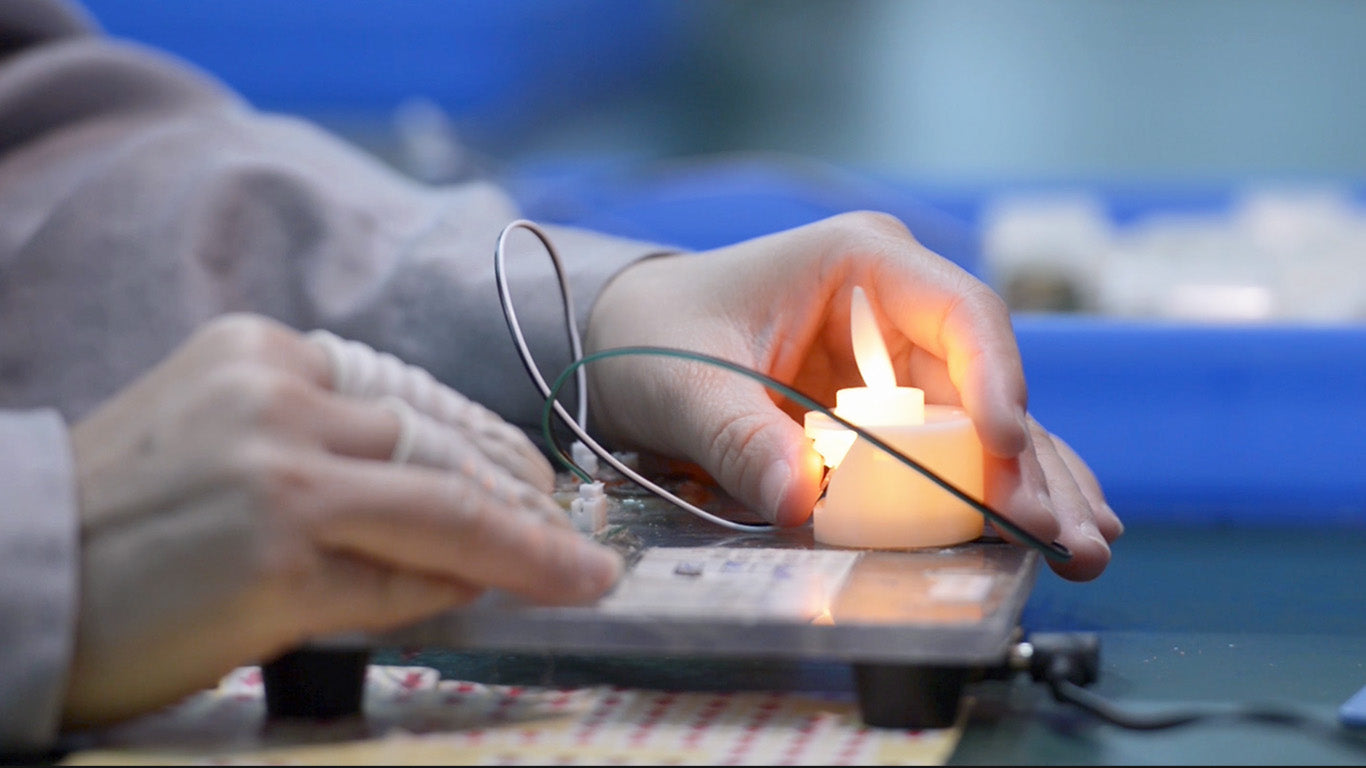 MOVEMENT
Magnetic Field
When you turn on your Luminara candle, the batteries send power to a coil inside that generates a magnetic field. A second magnet interacts with the magnetic field to produce random movement for the flame piece.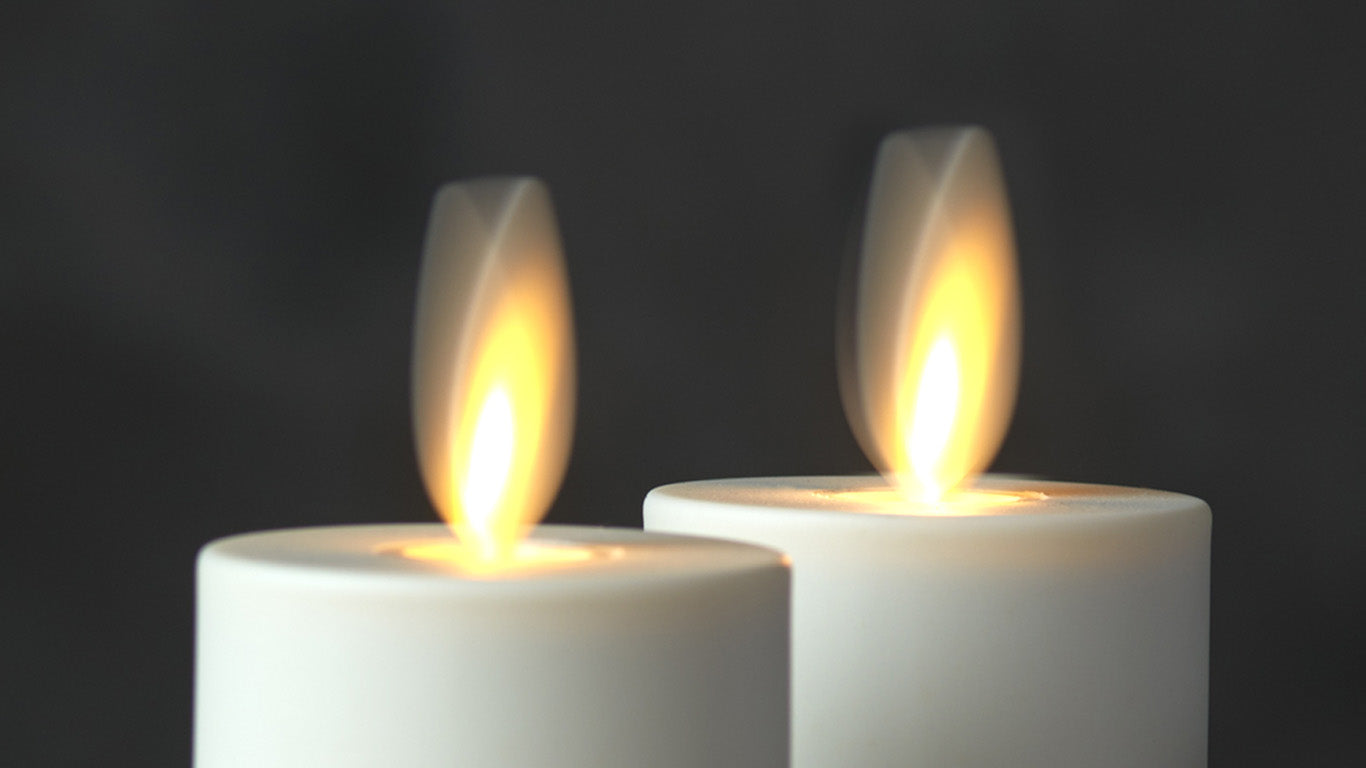 COLOR
Candlelight LED
Our LED light shoots diagonally to the center of the flame piece creating an effect that convincingly reproduces the look of a traditional burning candle.