Round Glass Decorative Candle Holder with Outdoor Votive
Description
The Round Glass Vessel with an Outdoor Votive is delicately shaped, featuring a graceful silhouette that evokes a sense of timeless beauty. Its smooth, rounded curves are a testament to the skill and artistry of the master glassblower. Crafted from recycled Tequila bottles in Tonalá, Jalisco, this piece is flawlessly polished to a brilliant sheen, creating a lustrous surface that exudes opulence and refinement.​
Available in four colors: Amber, Smoke, White Confetti and Black Confetti​
Each Luminara votive features moving-flame technology to produce realistic flickering effect. You can safely display this glass piece inside or outdoors. Always bring the votive and its compartment inside to prevent water damage as the vessel cannot drain. You have the option of placing our flameless votive inside the piece (to shine through the glass) or at the top of the piece (in the glass cup provided). ​
Product Features
Glass Color: Amber, Smoke, Clear/White Confetti, Clear/Black Confetti
Glass Dimensions: 6.125" x 7.25"
Candle Color: Pearl Ivory
Candle Edge: Flat Top
Candle Finish: Smooth
Candle Material: Plastic
Candle On/Off/Timer Operation: Switch on Bottom of Candle
Candle Timer: 5 Hours On/19 Hours Off
Candle Remote Ready: Yes
Candle Remote Included: No
Candle Batteries Required: 2 AAA (Not Included)
Candle Battery Runtime: 100+ hours
Candle Size: 2" x 3.2"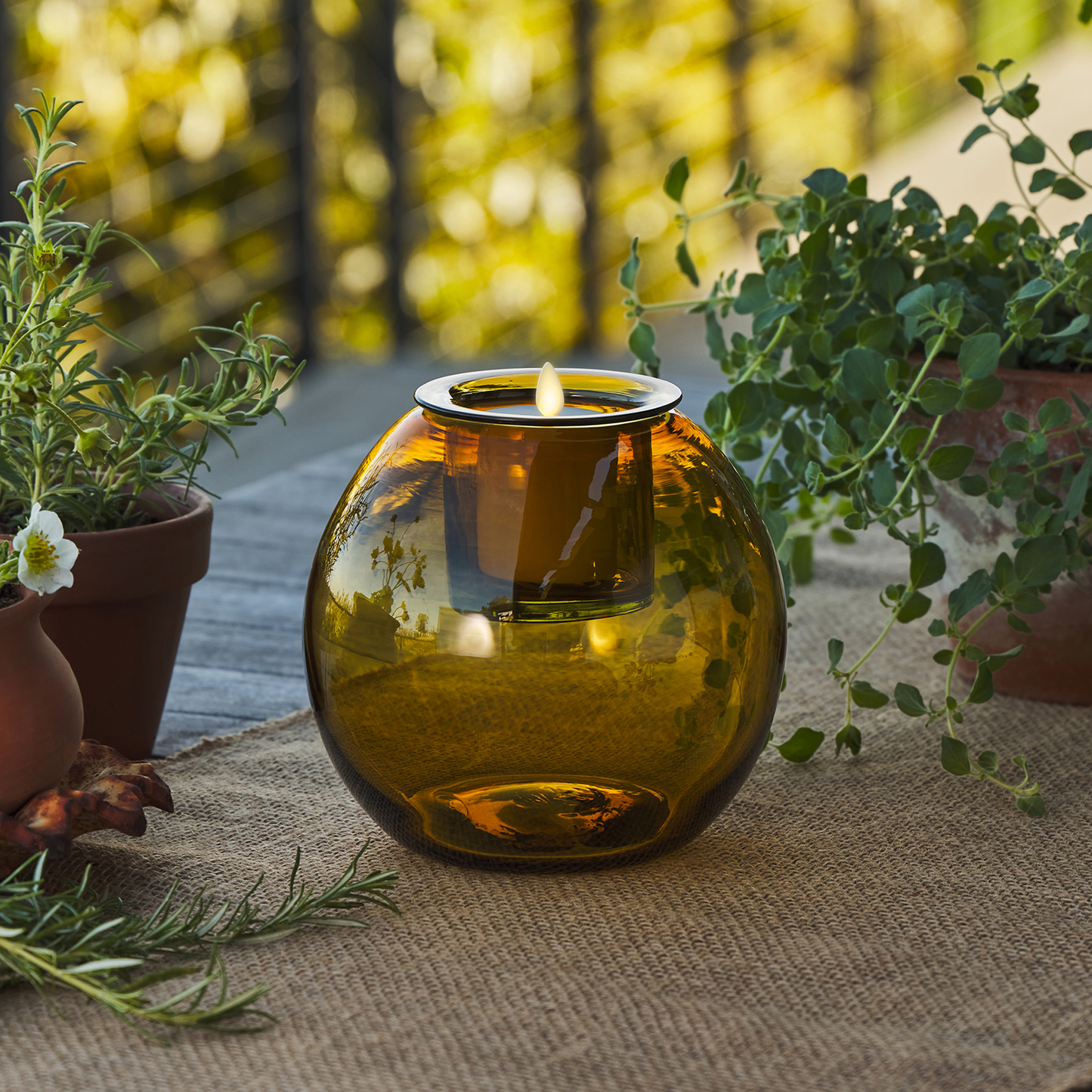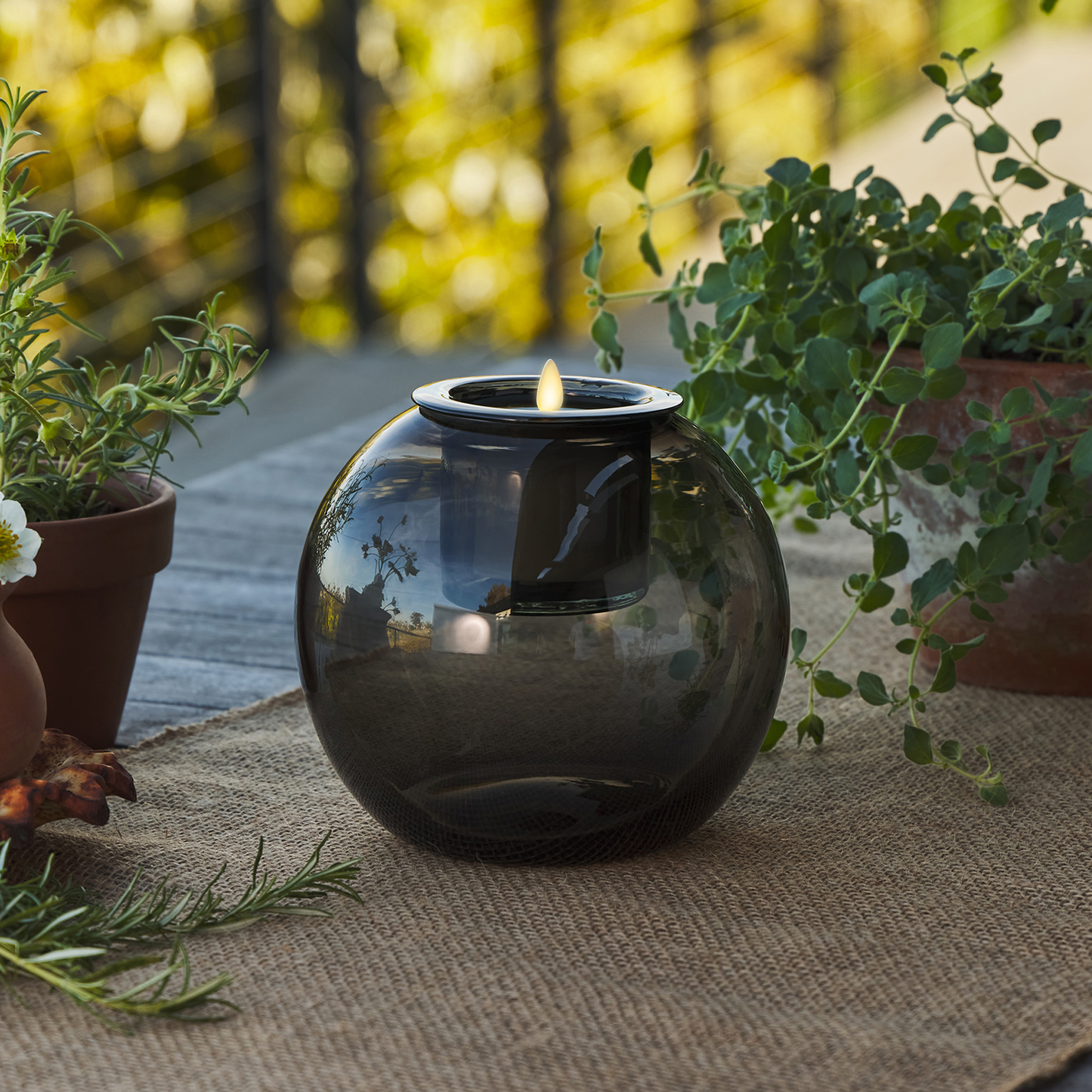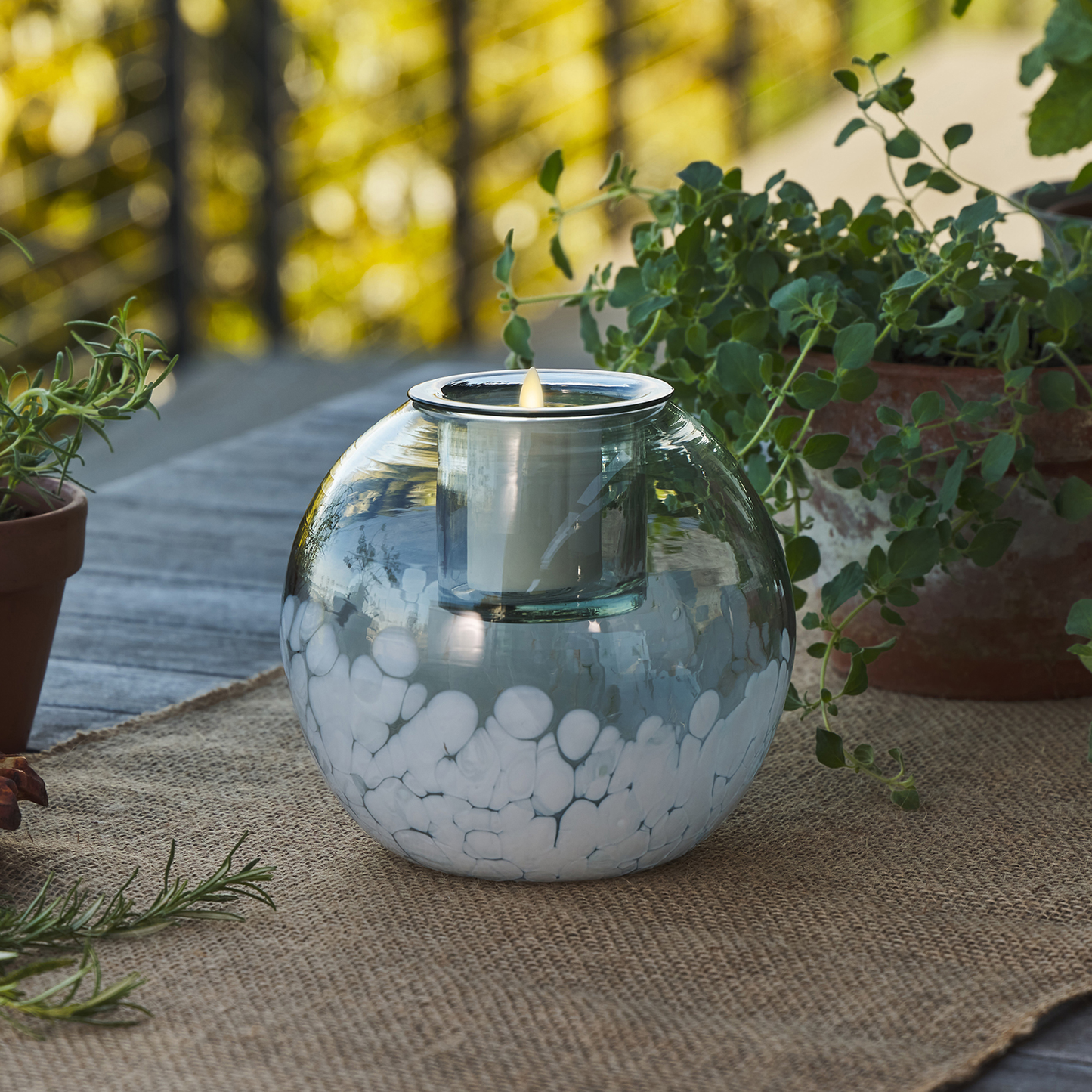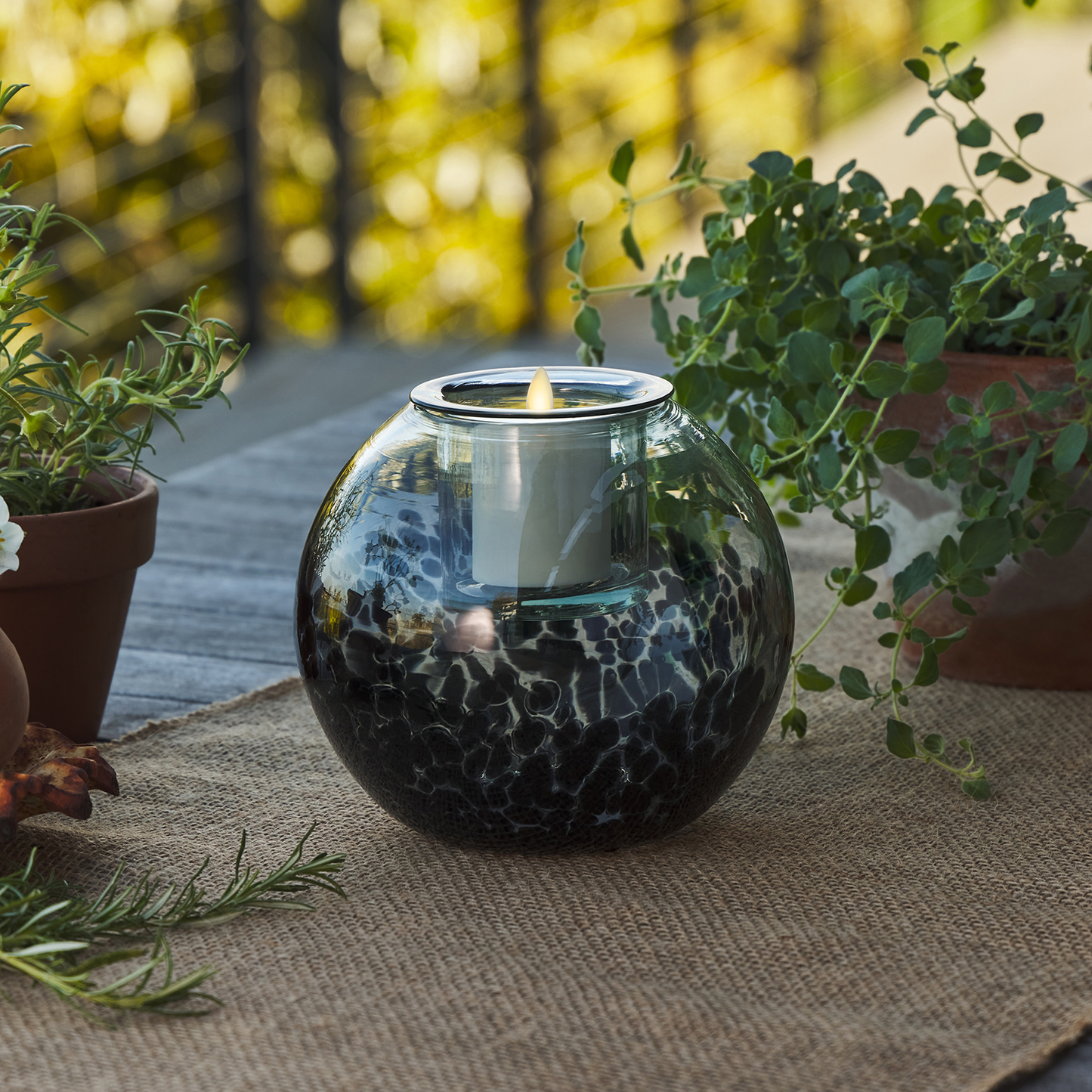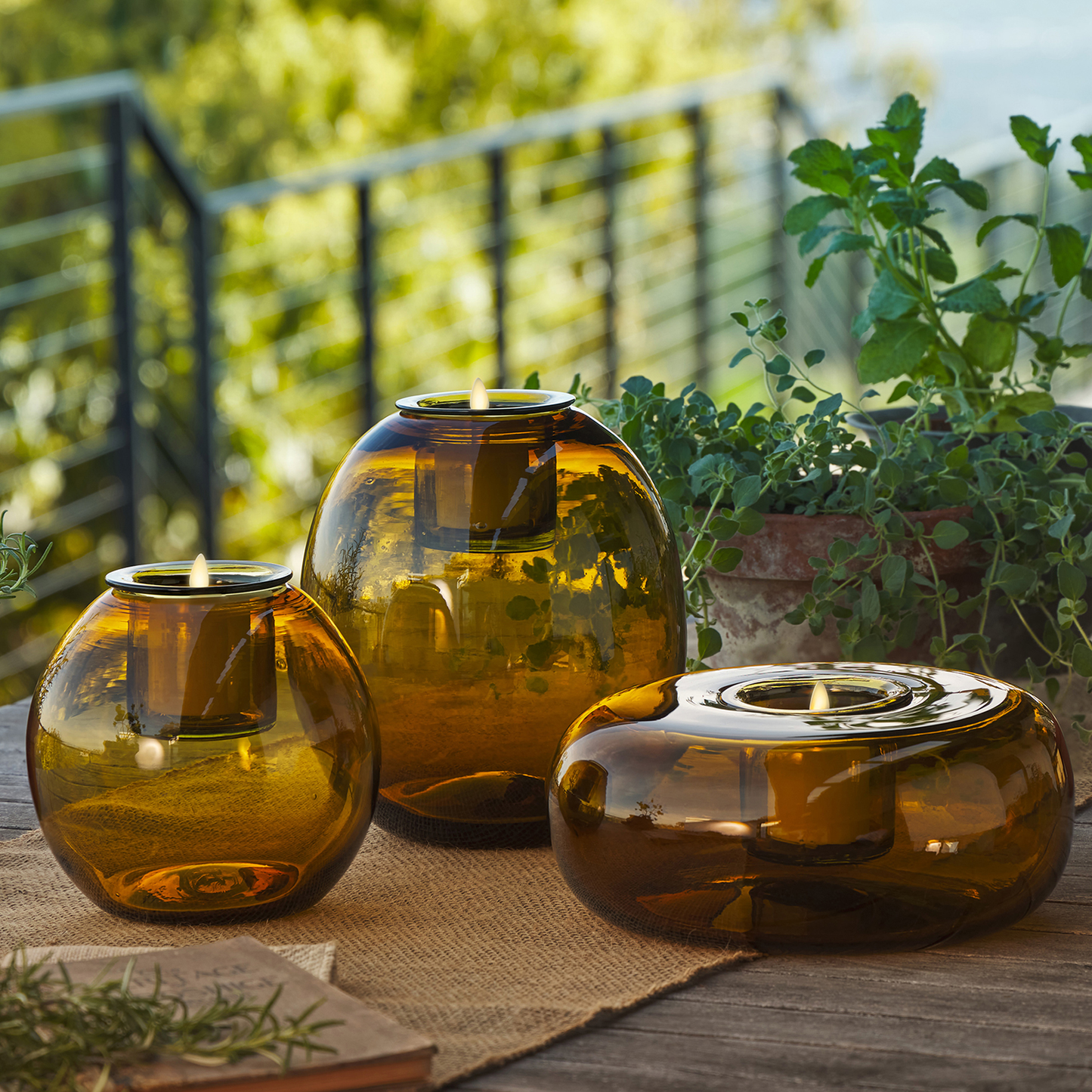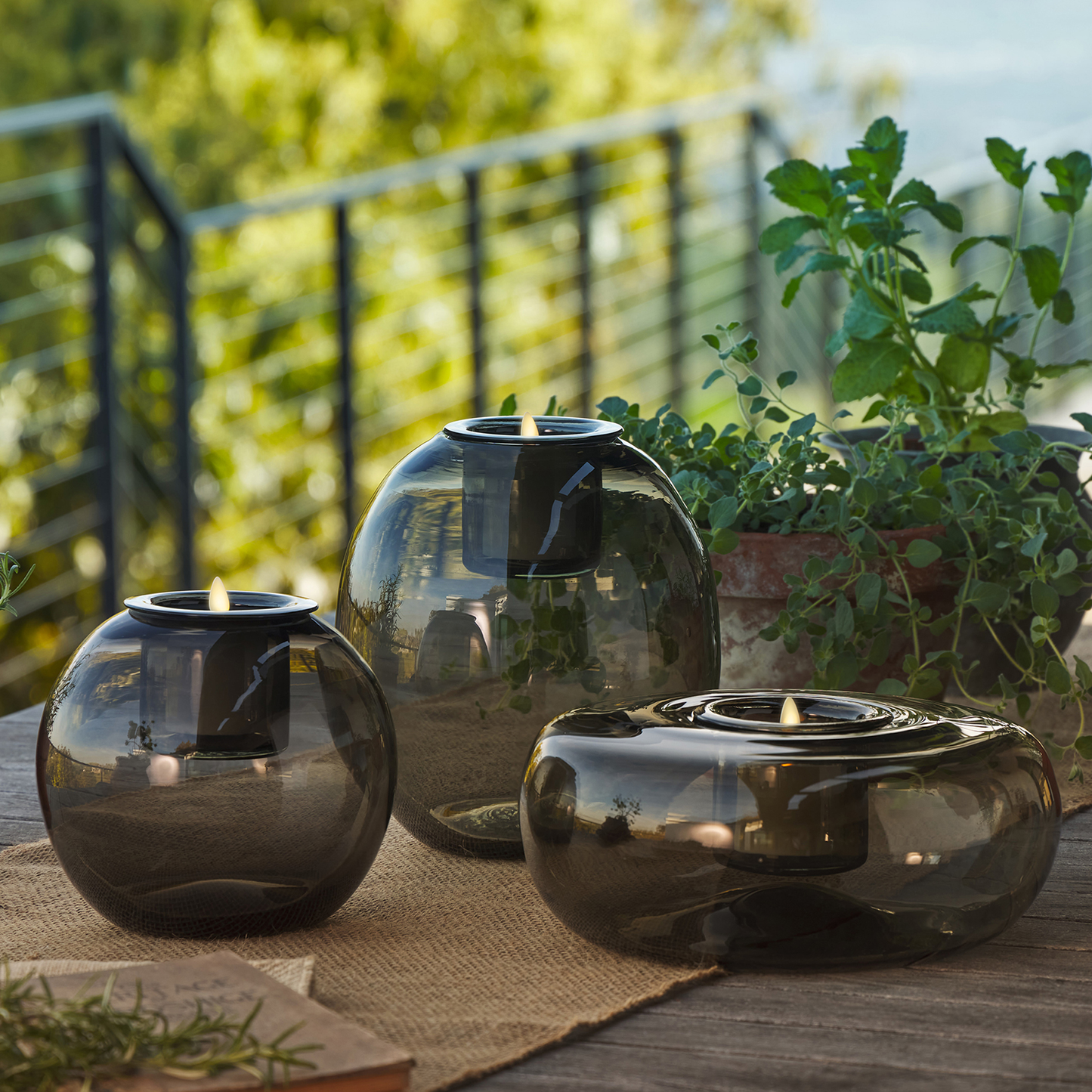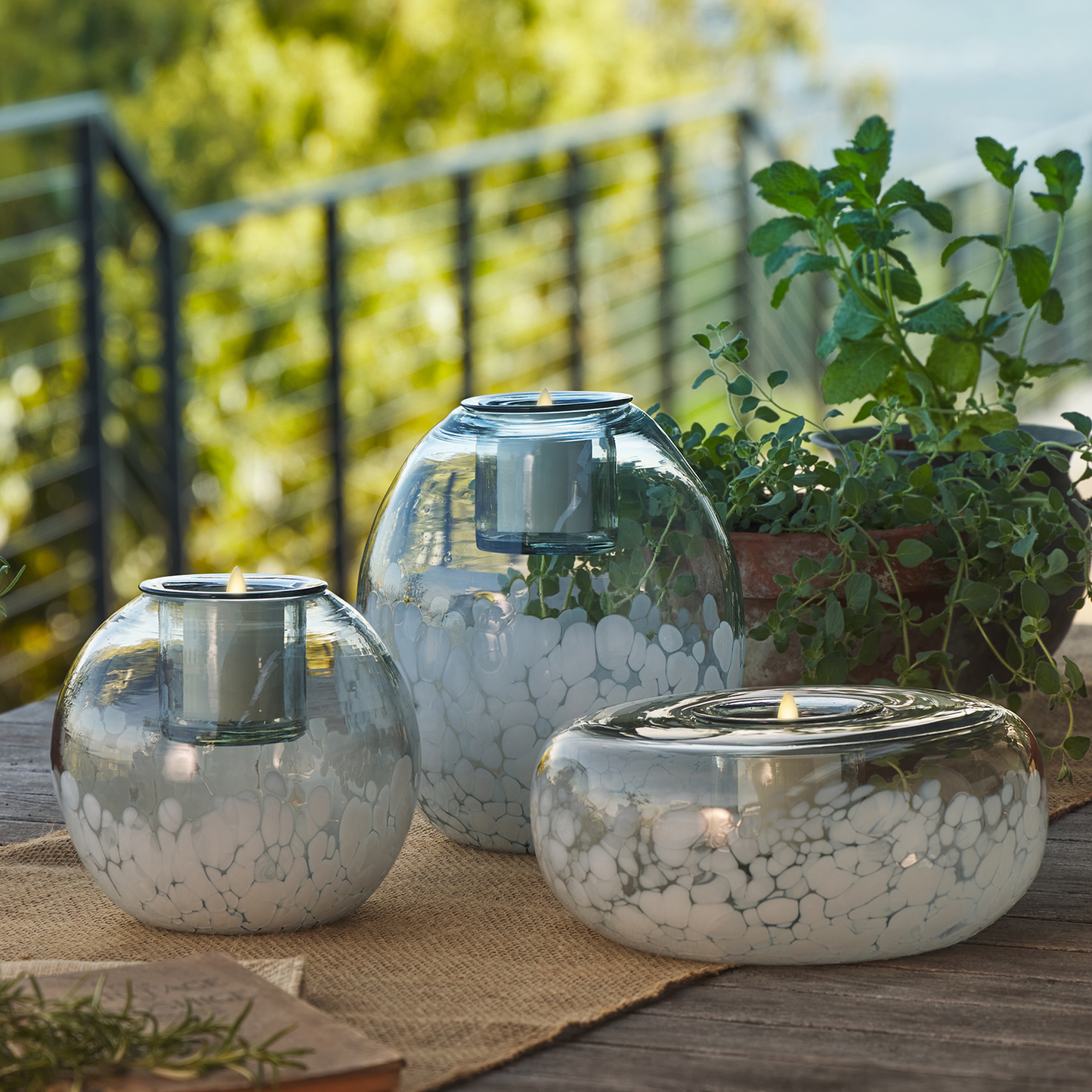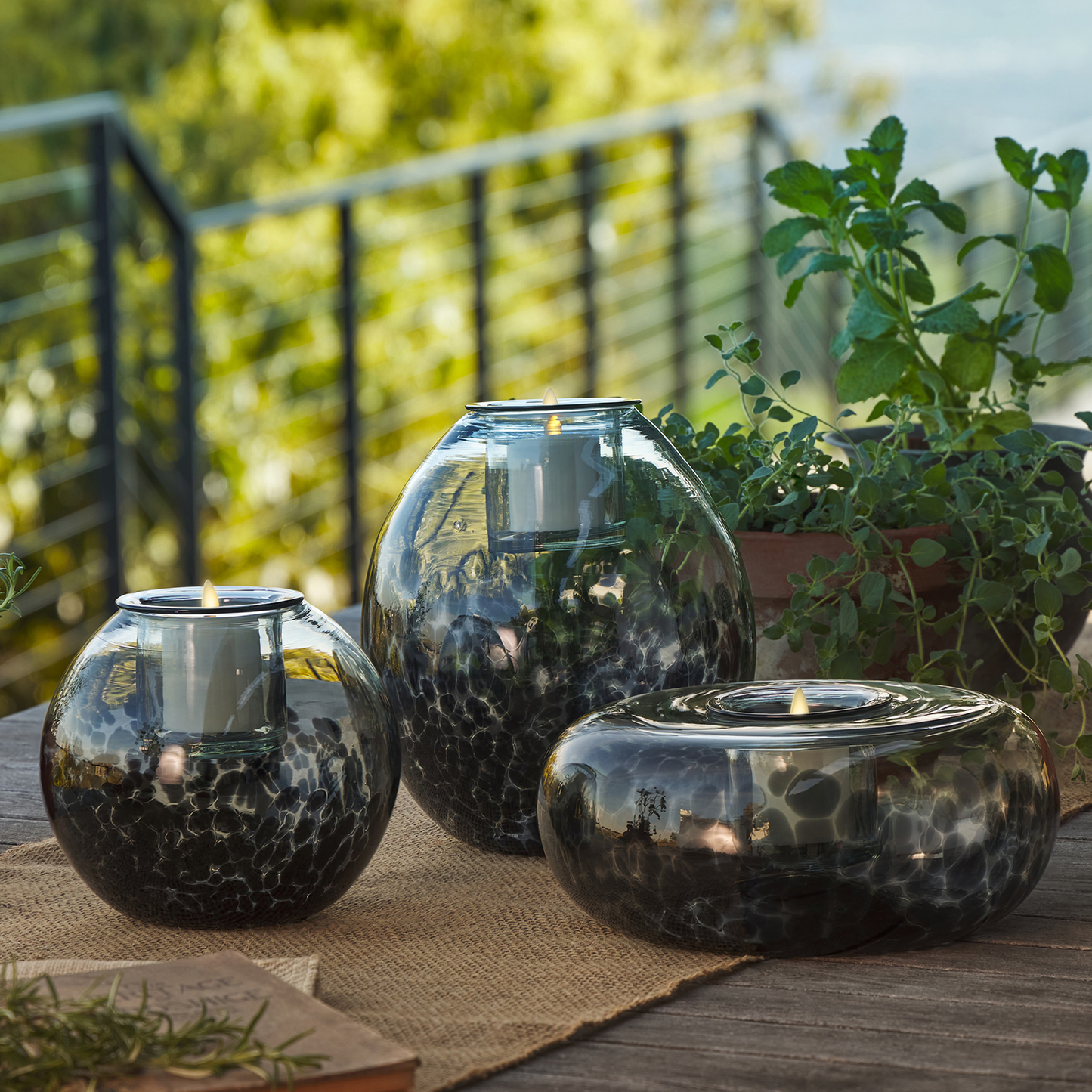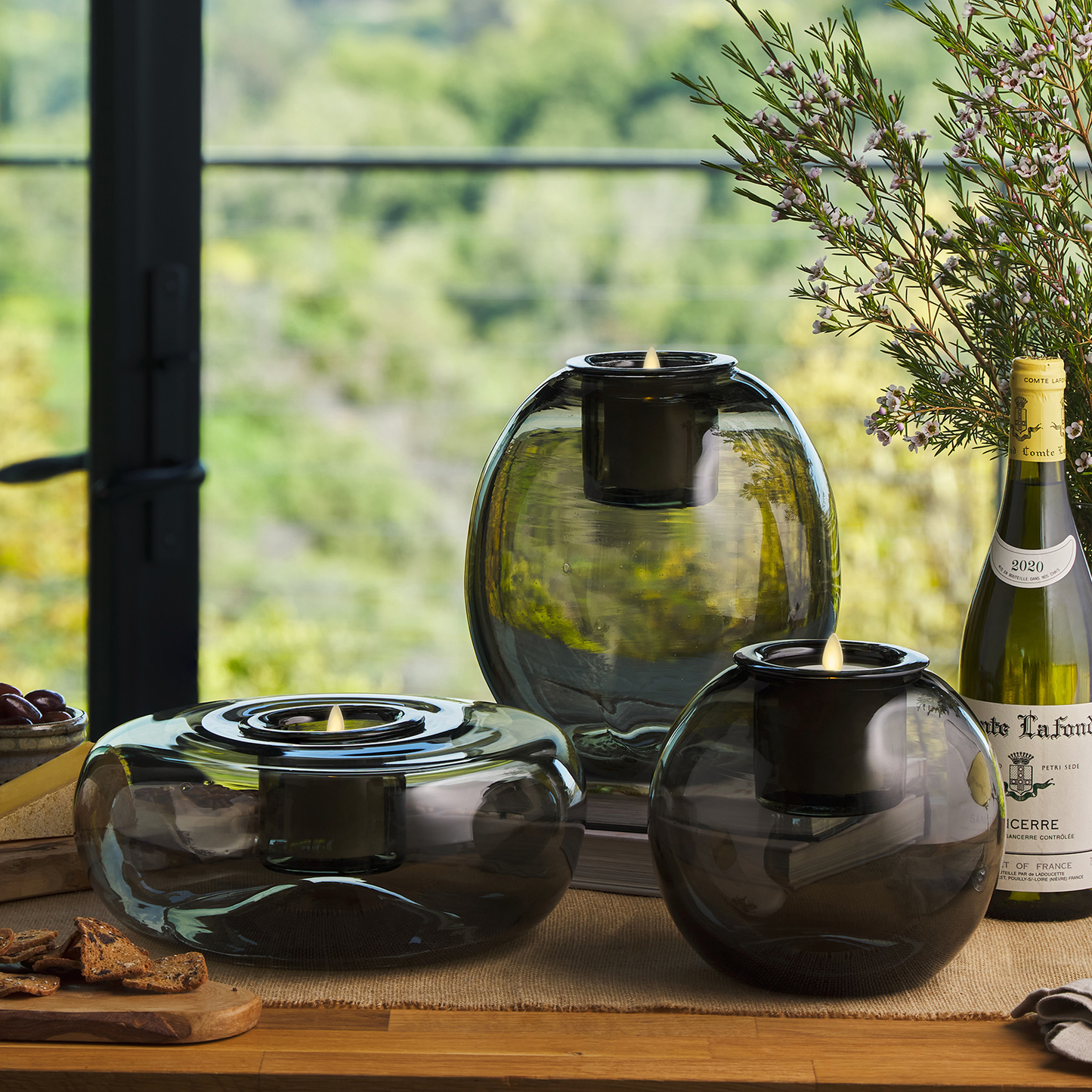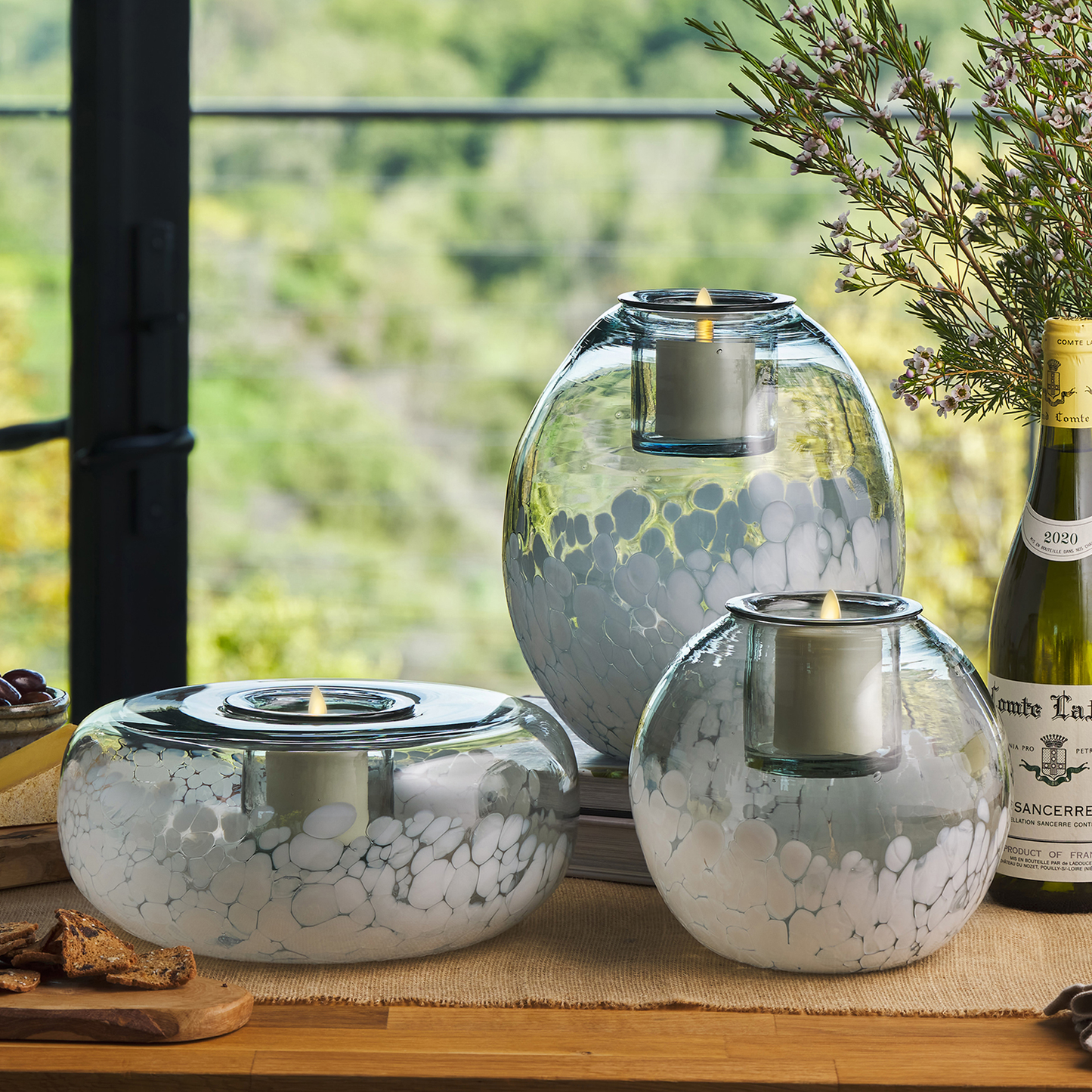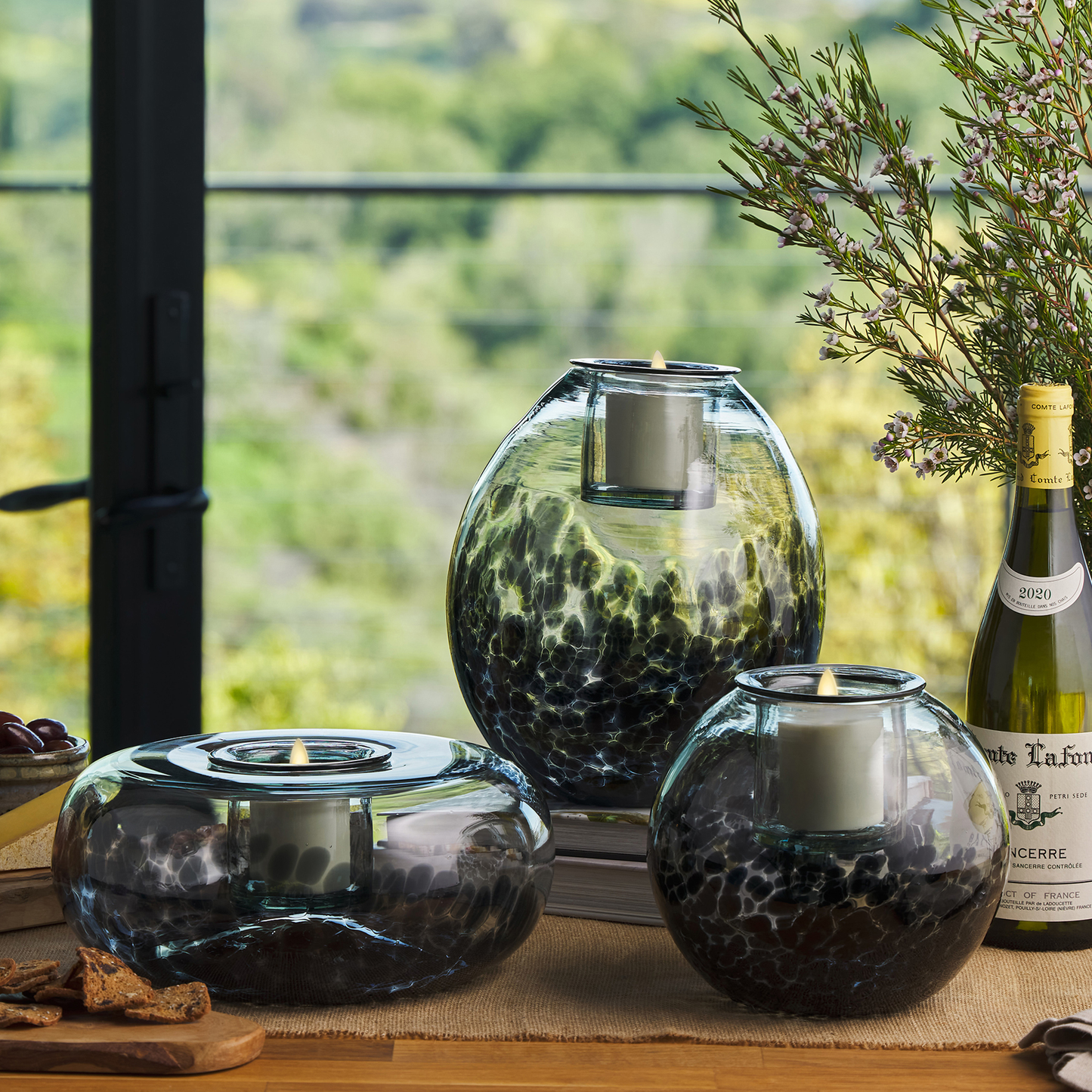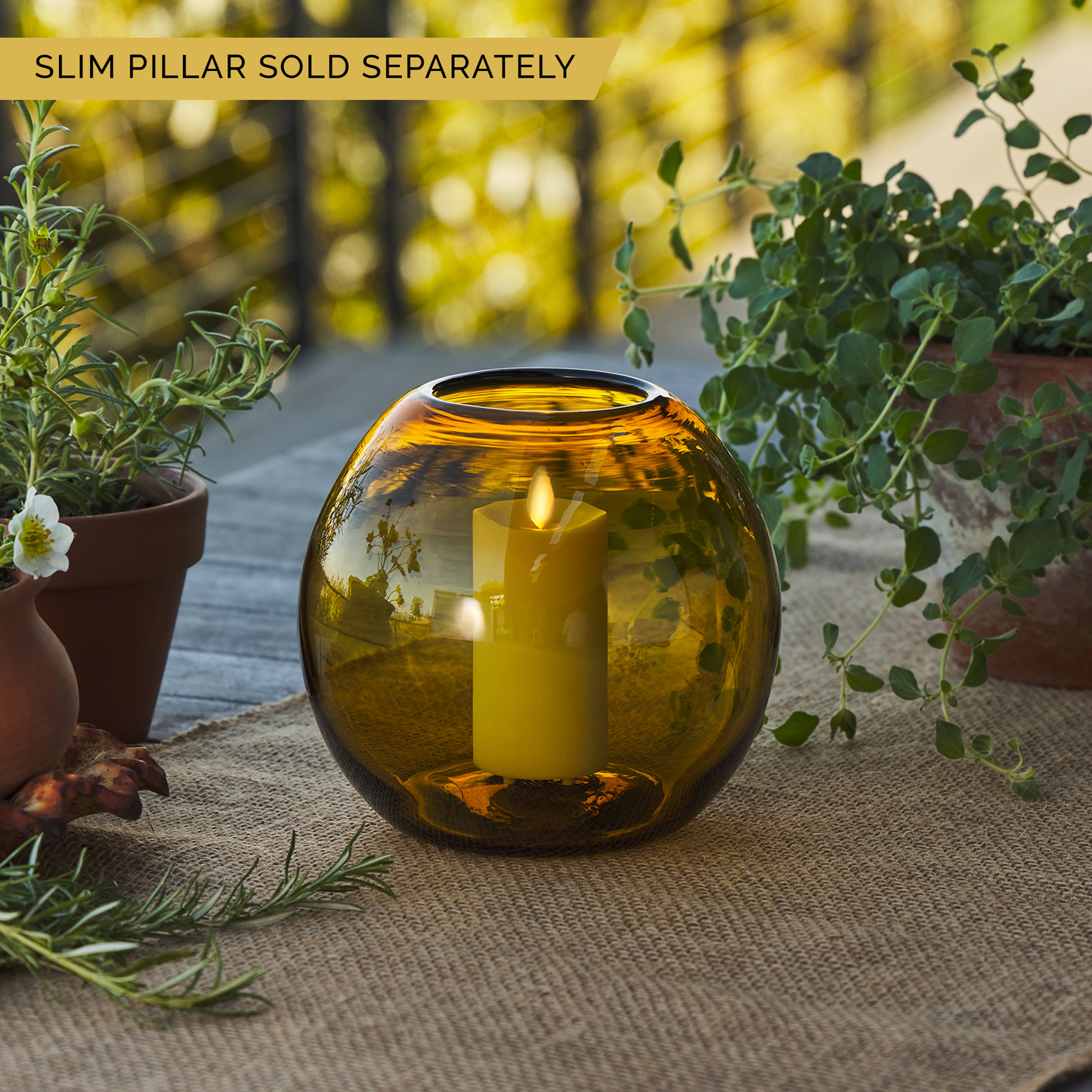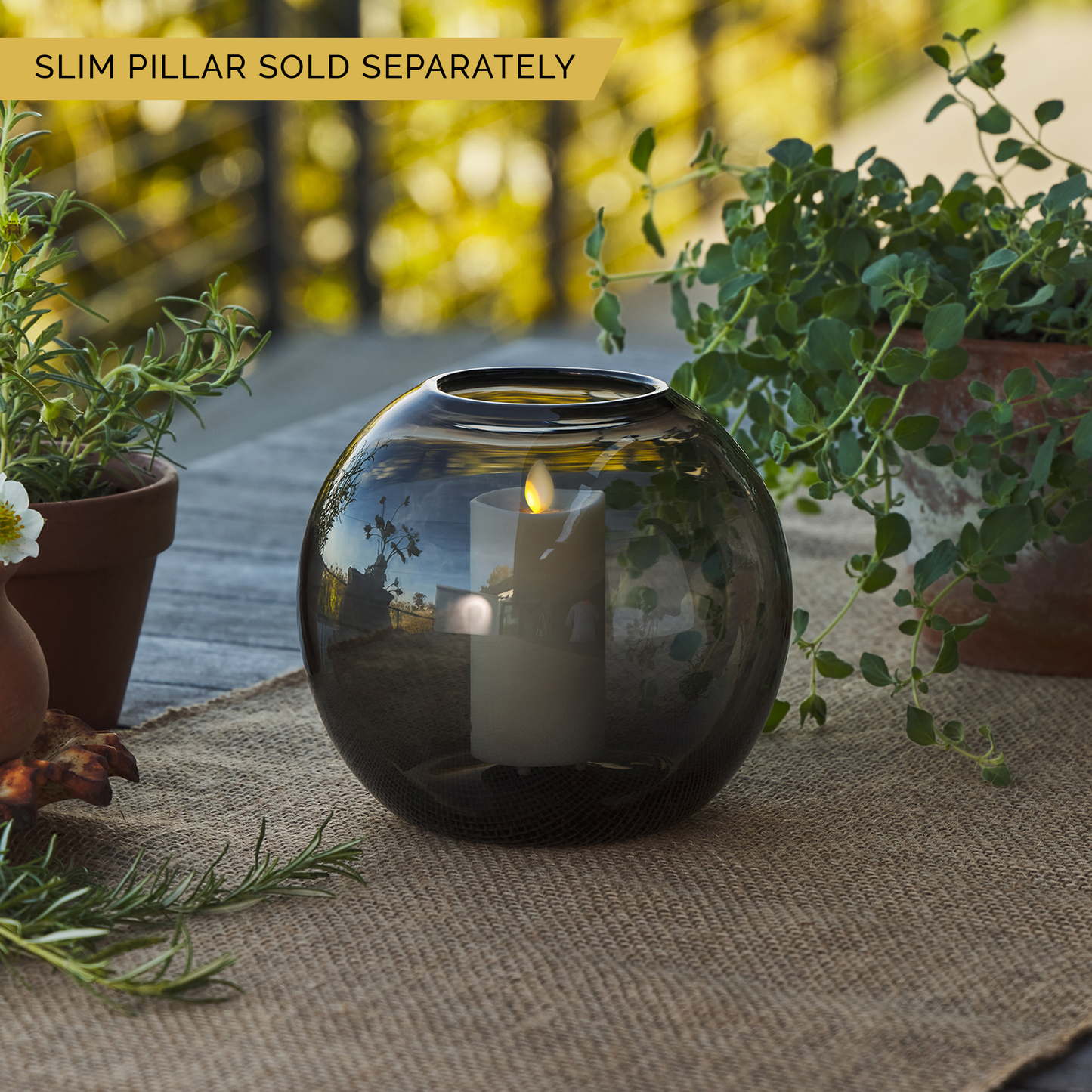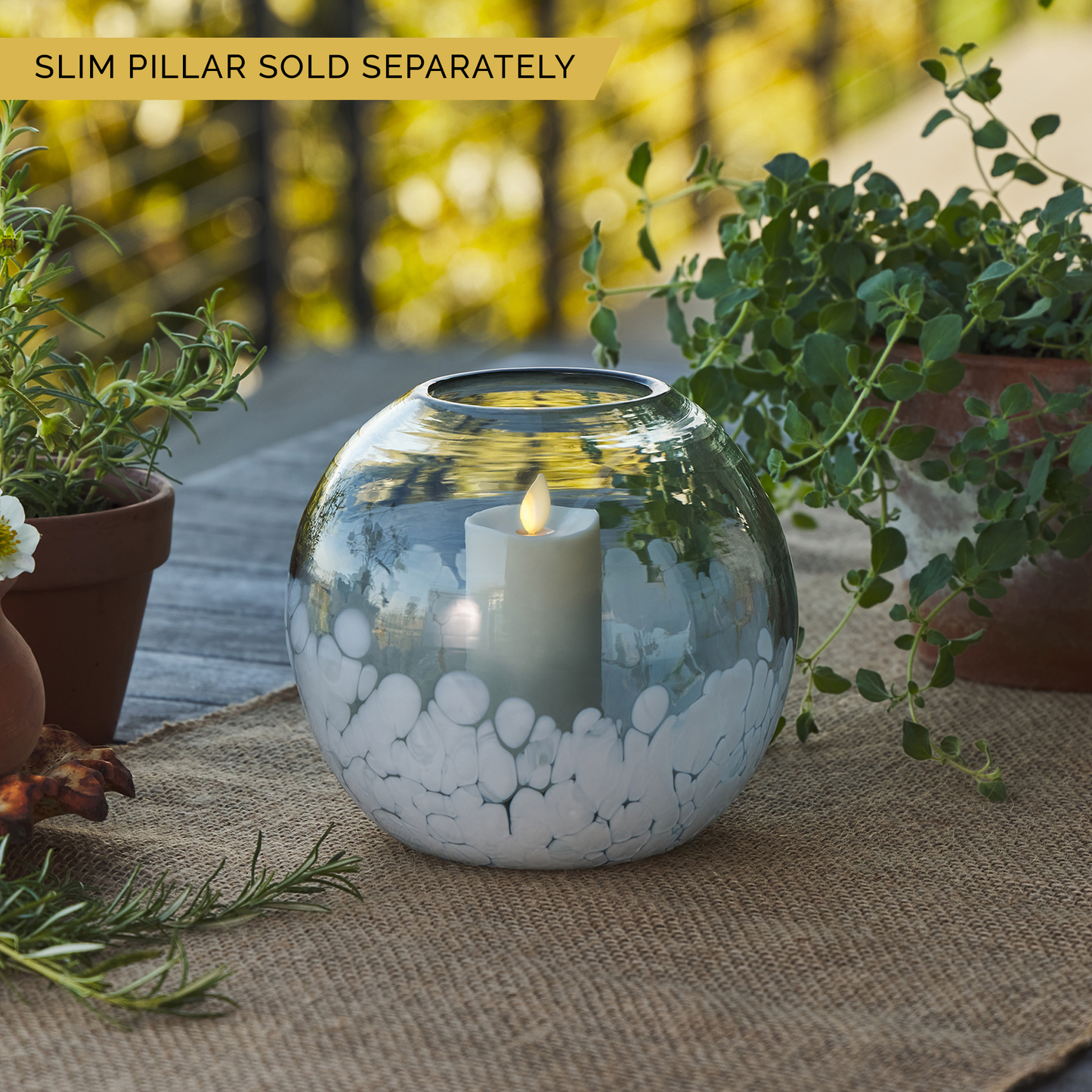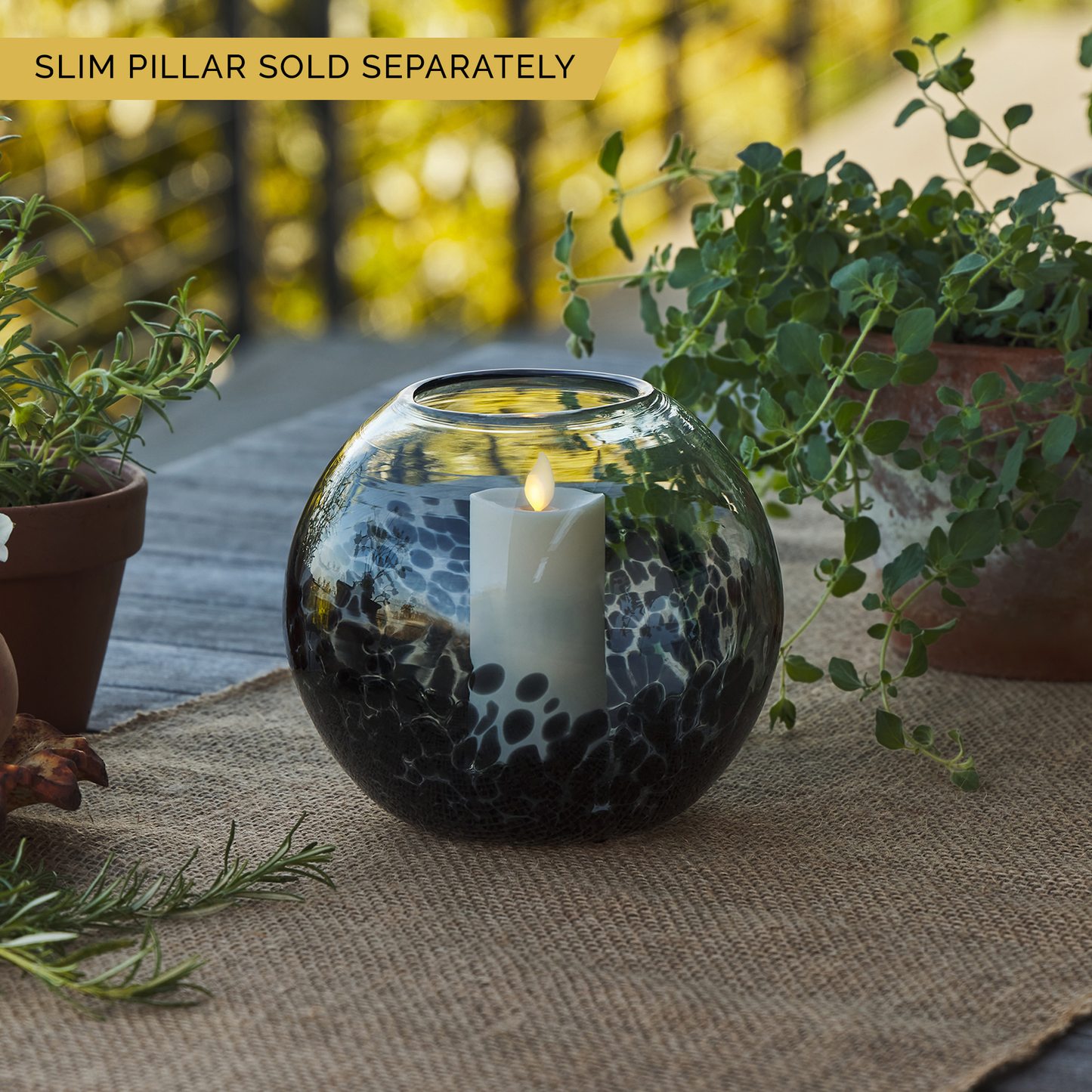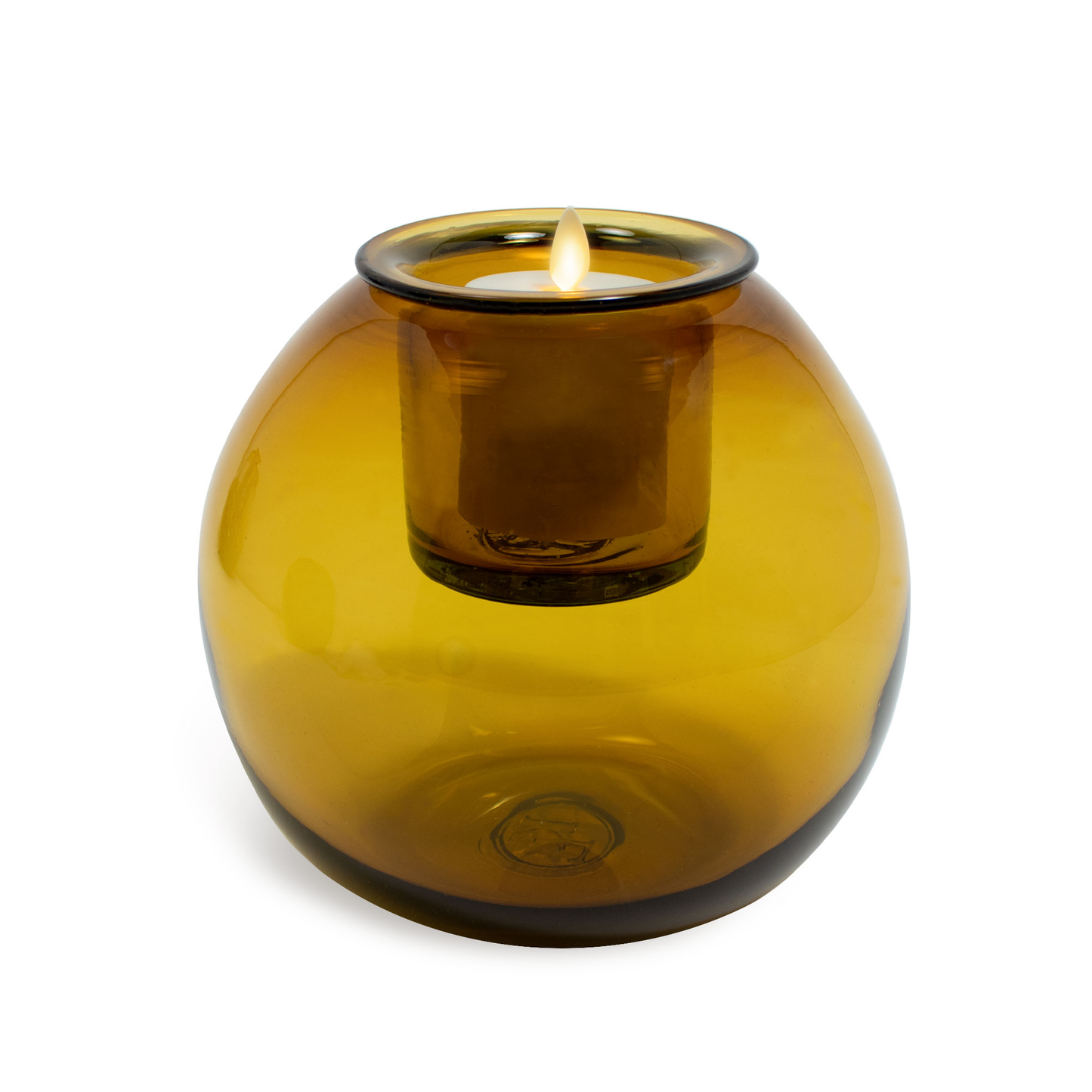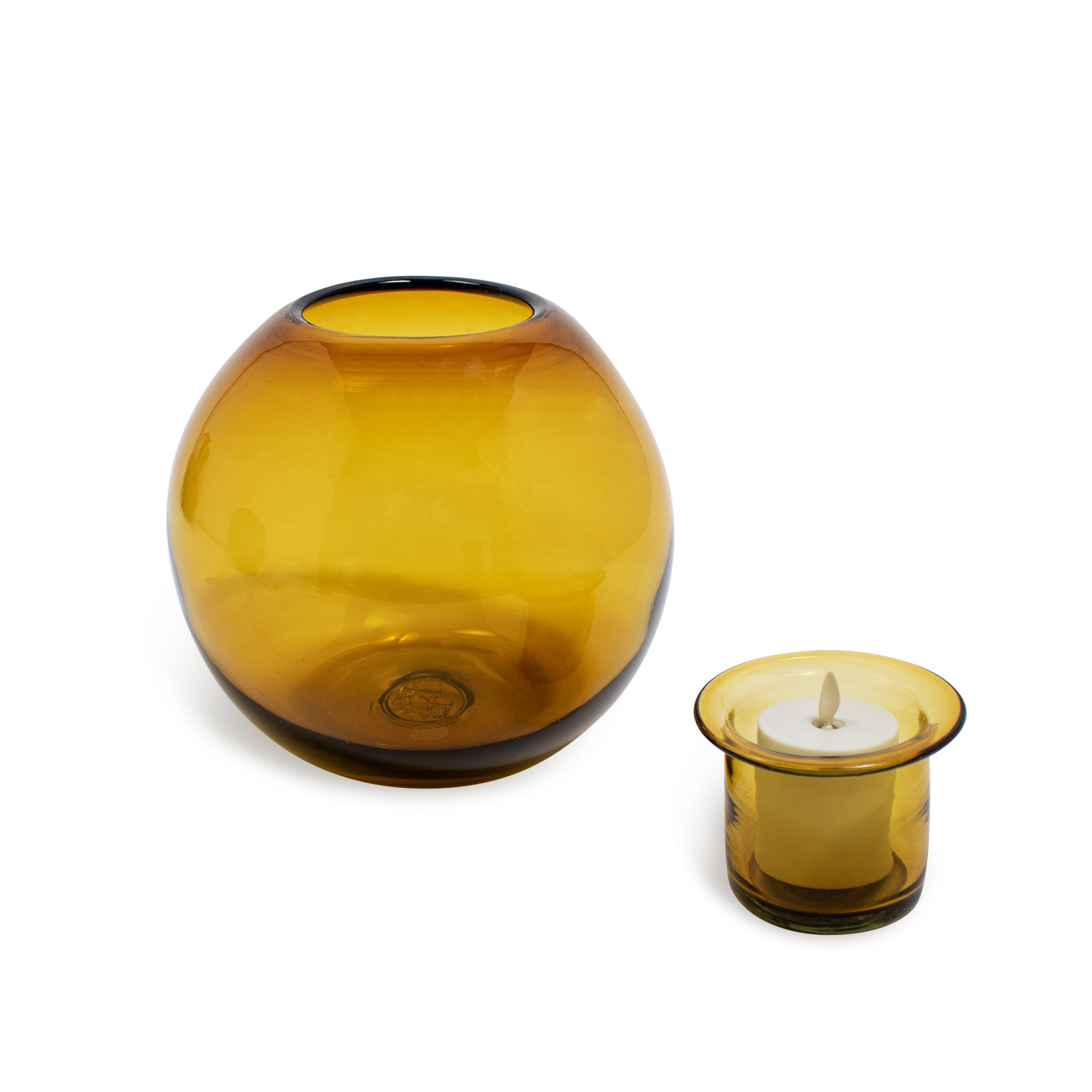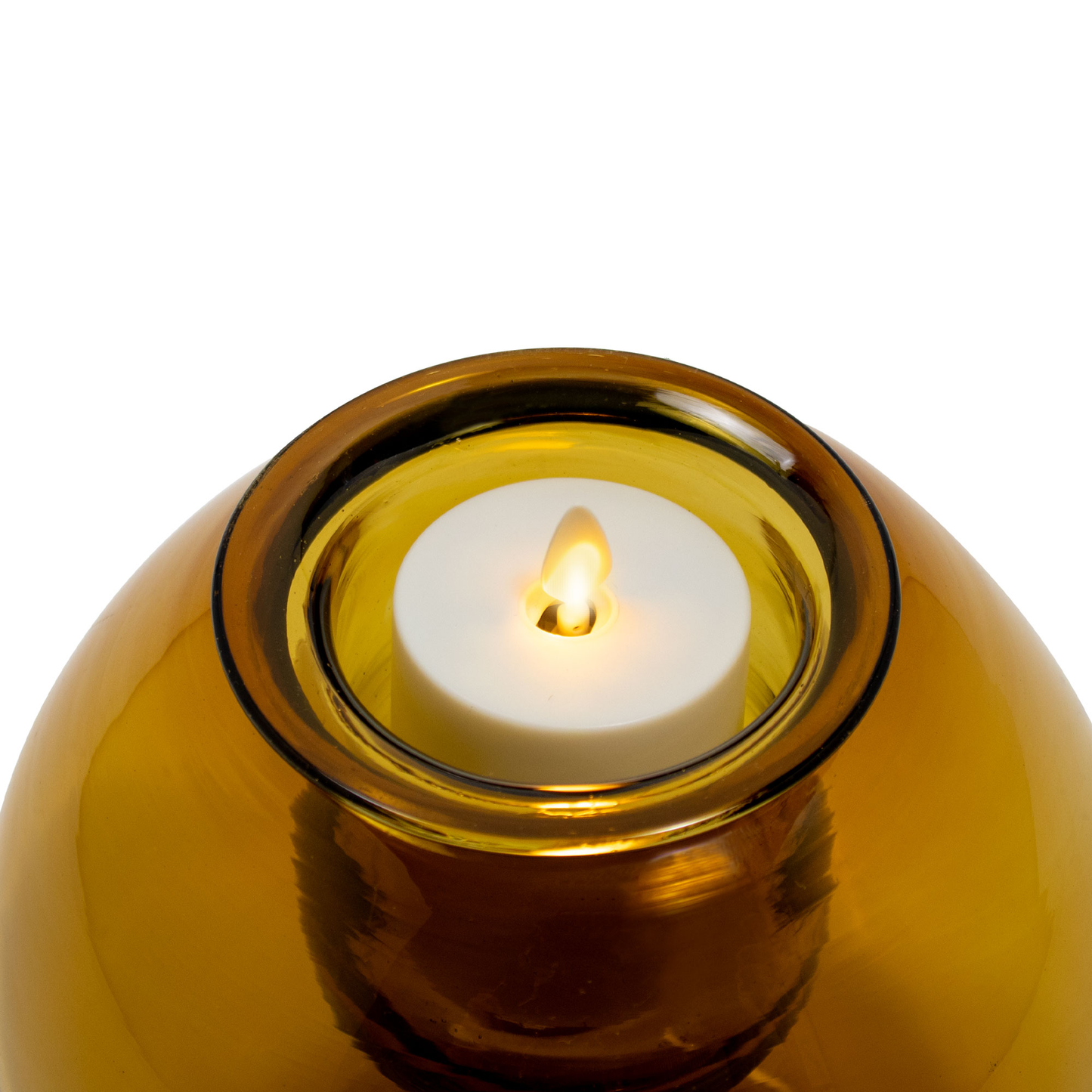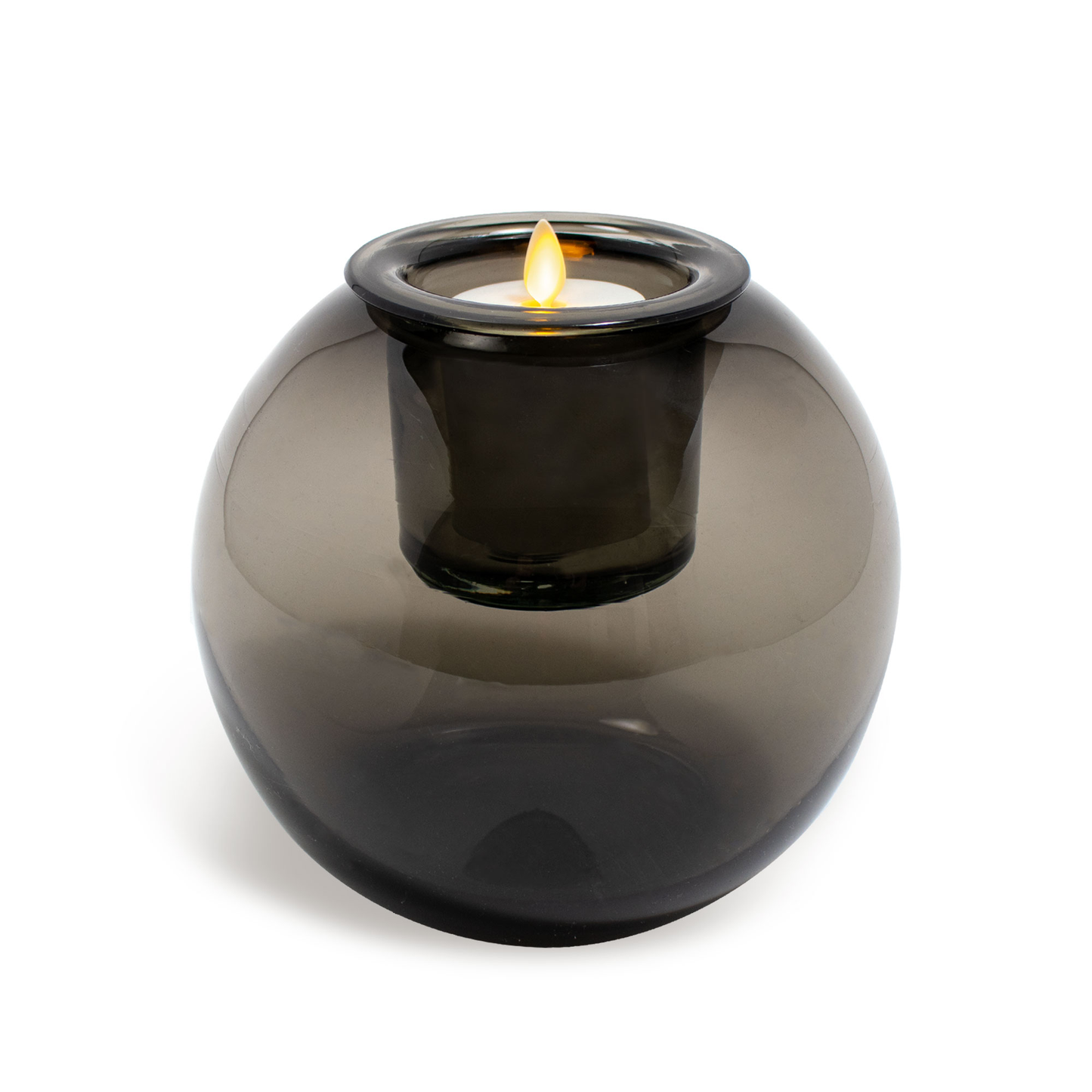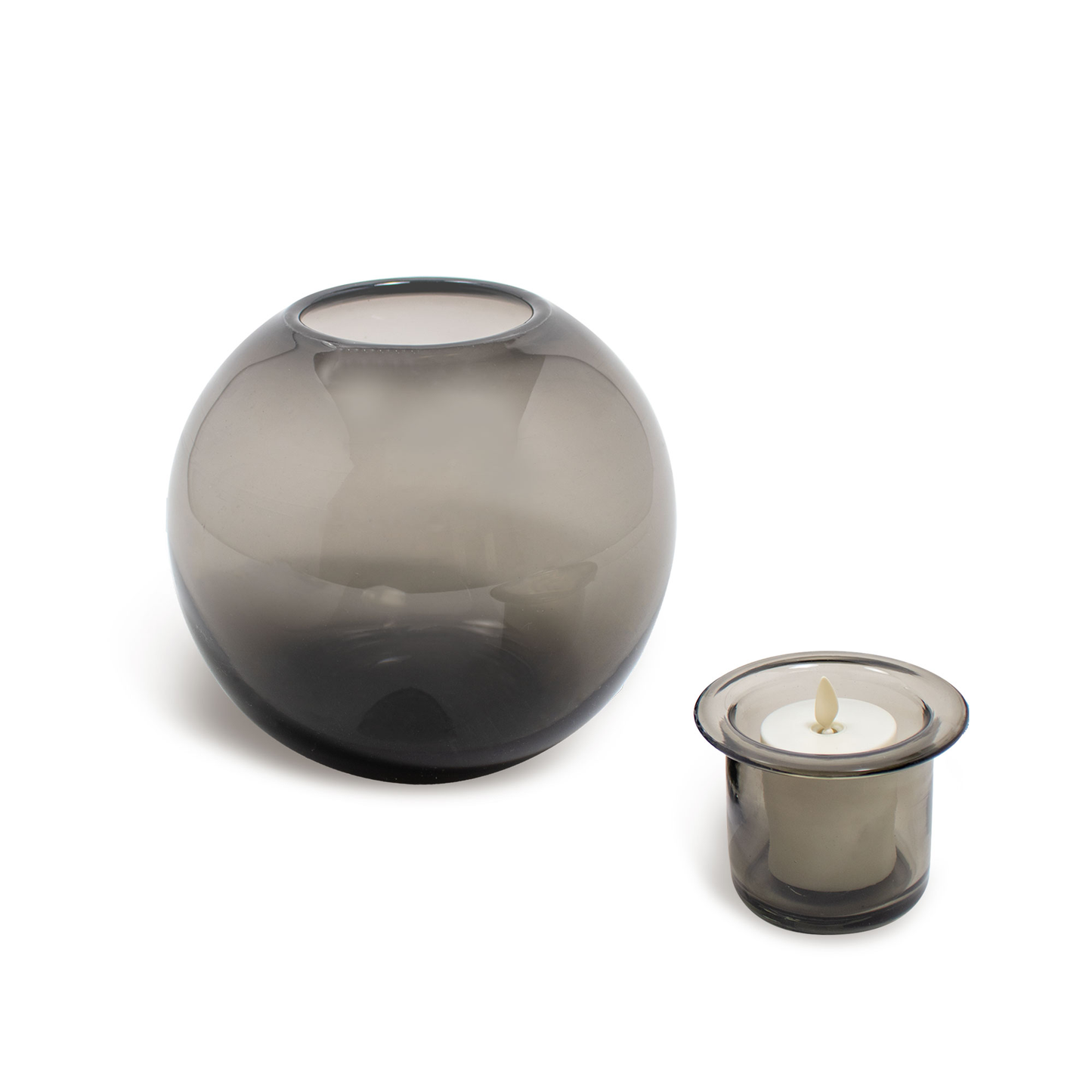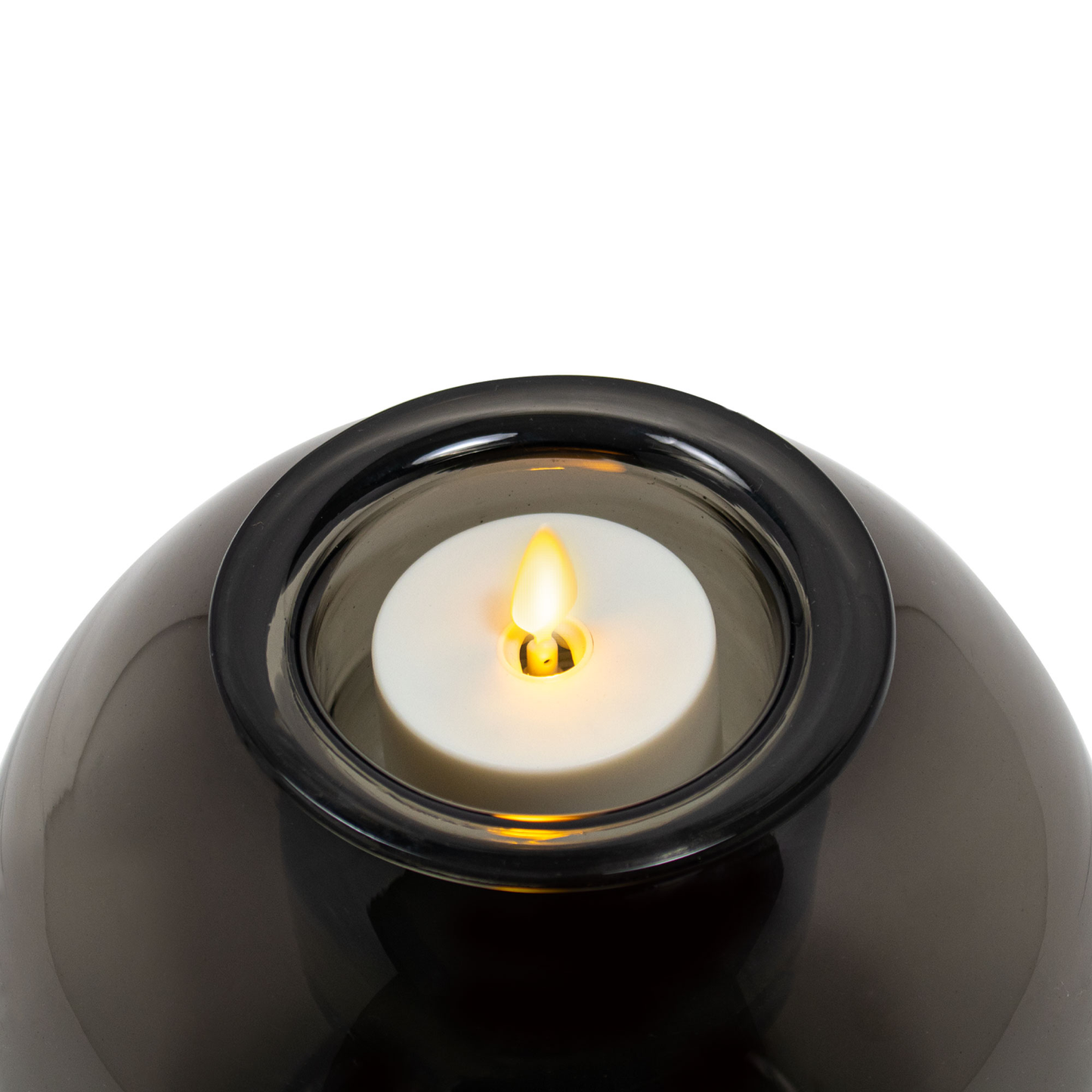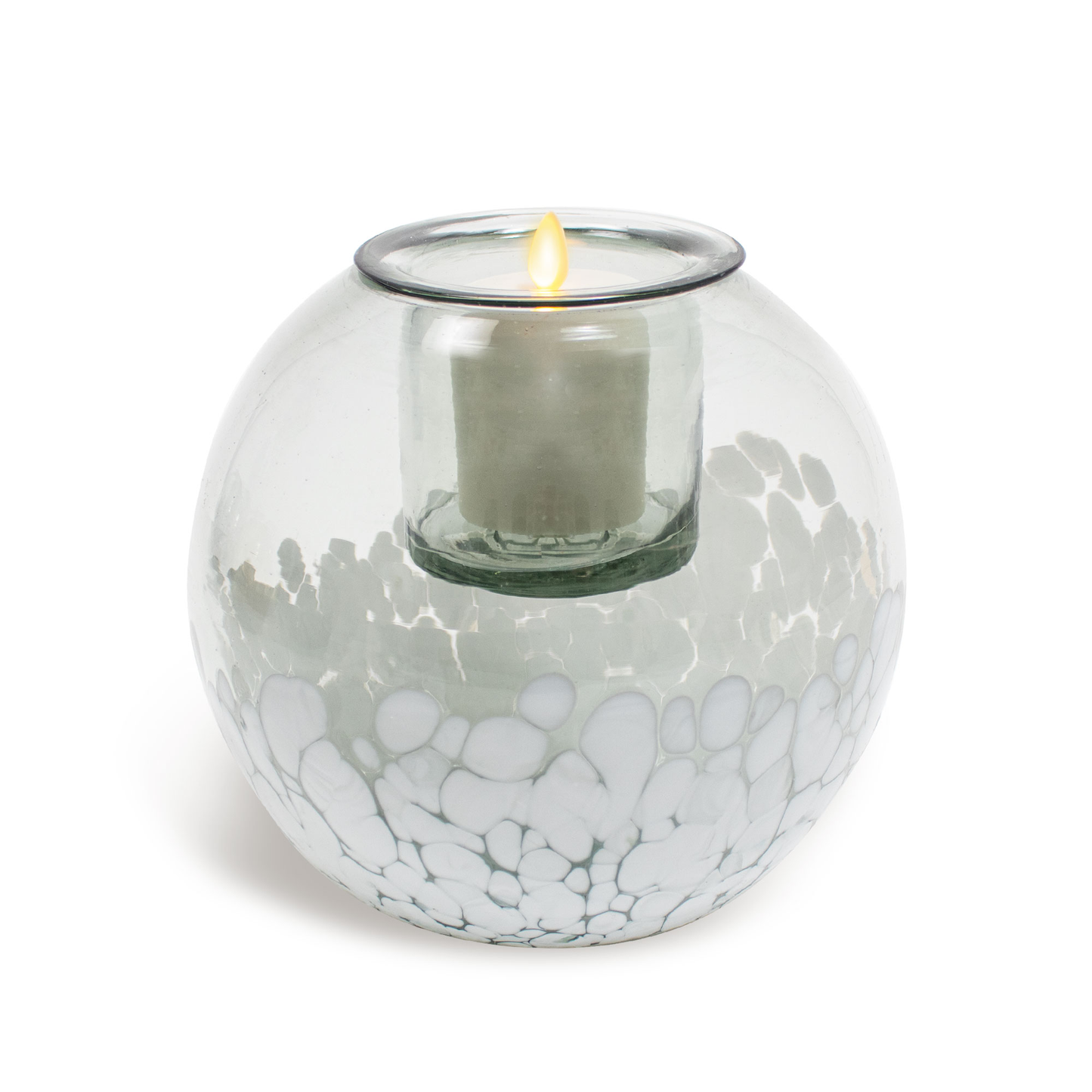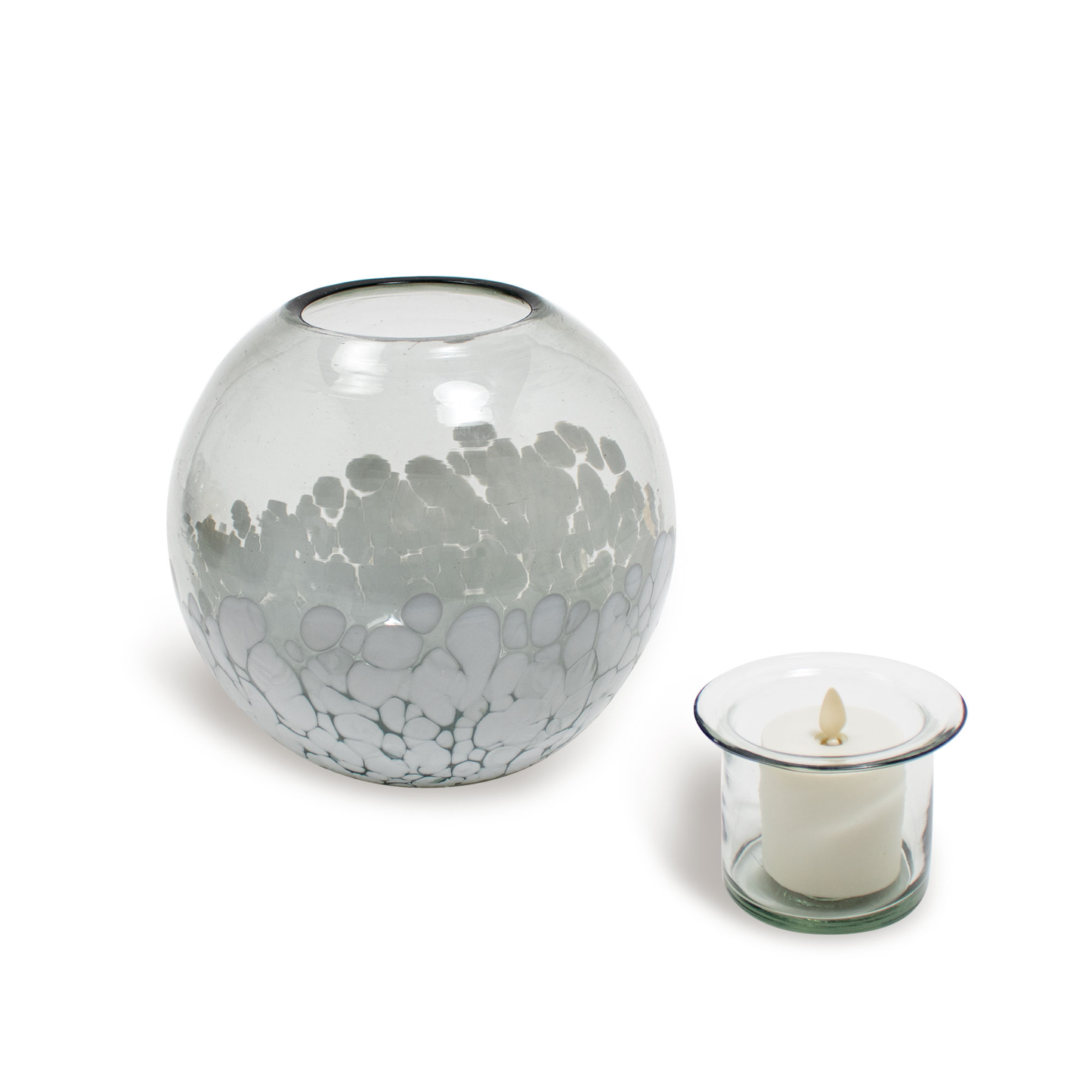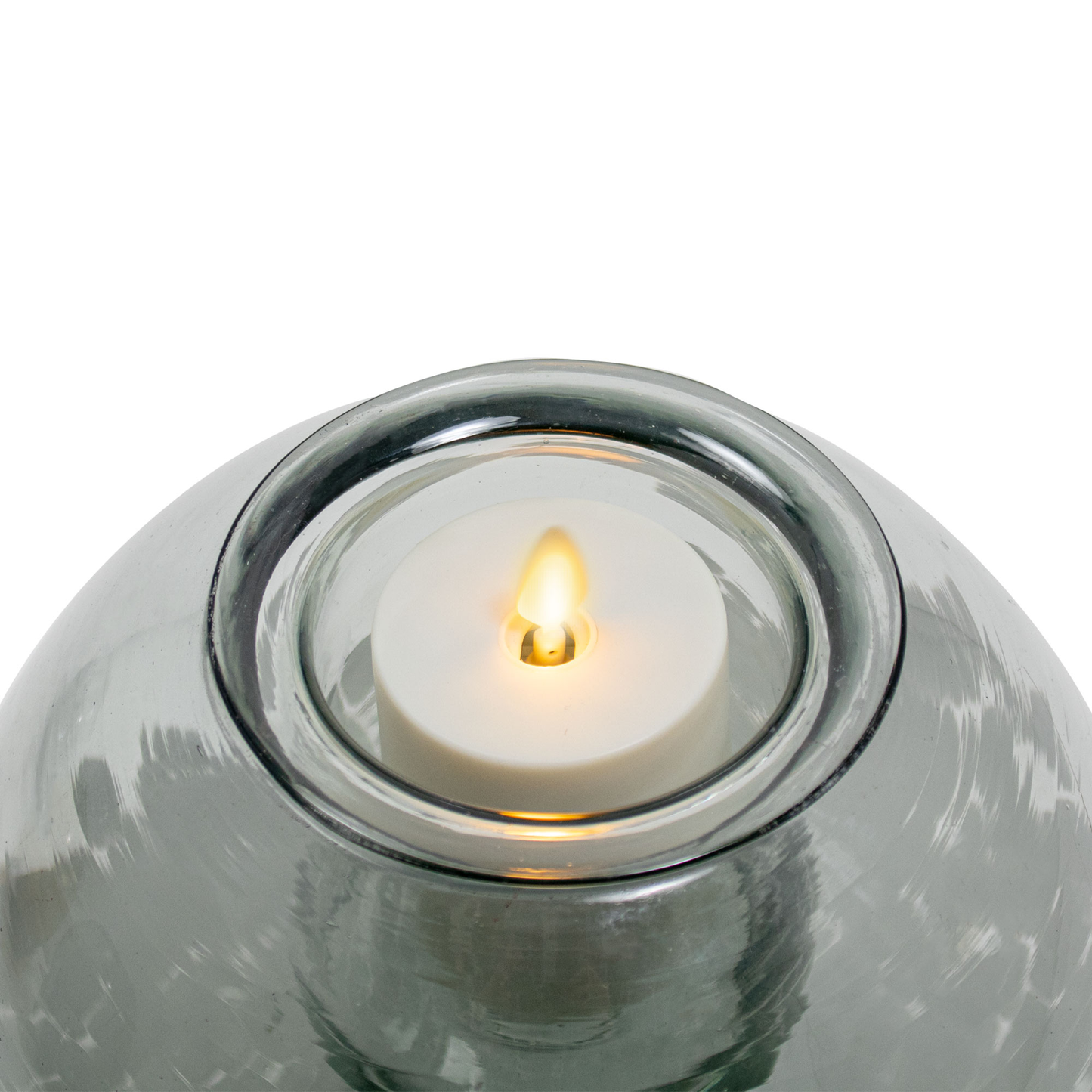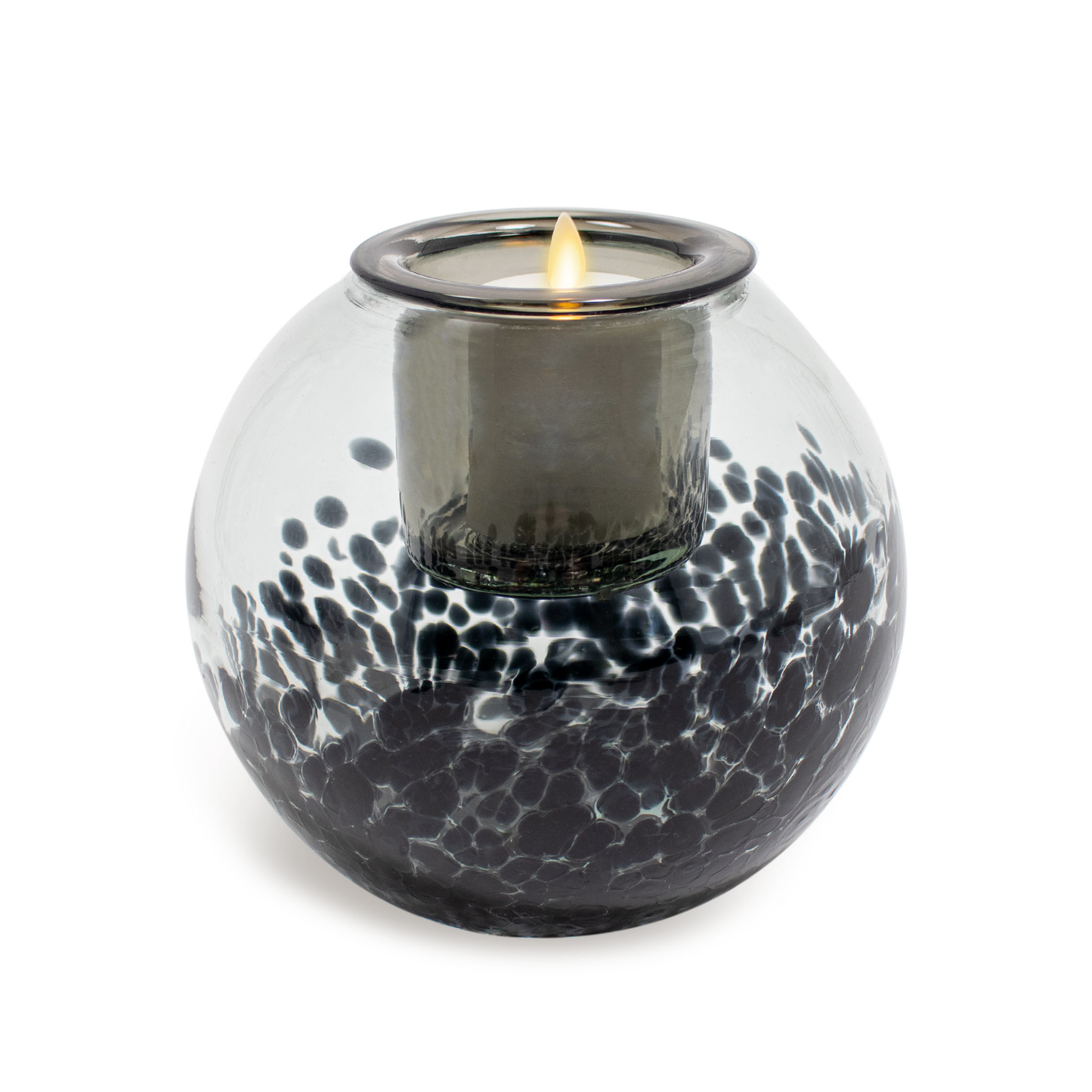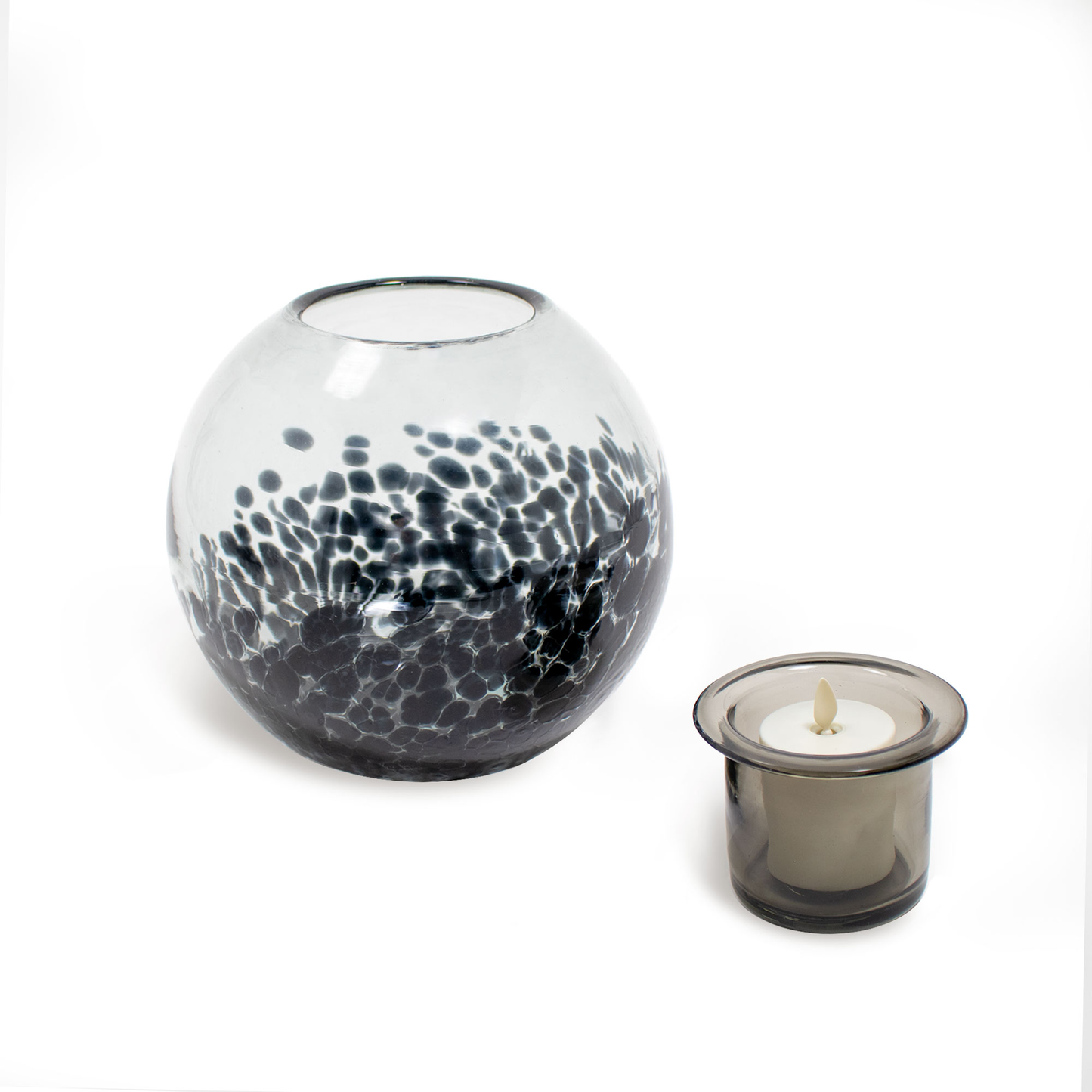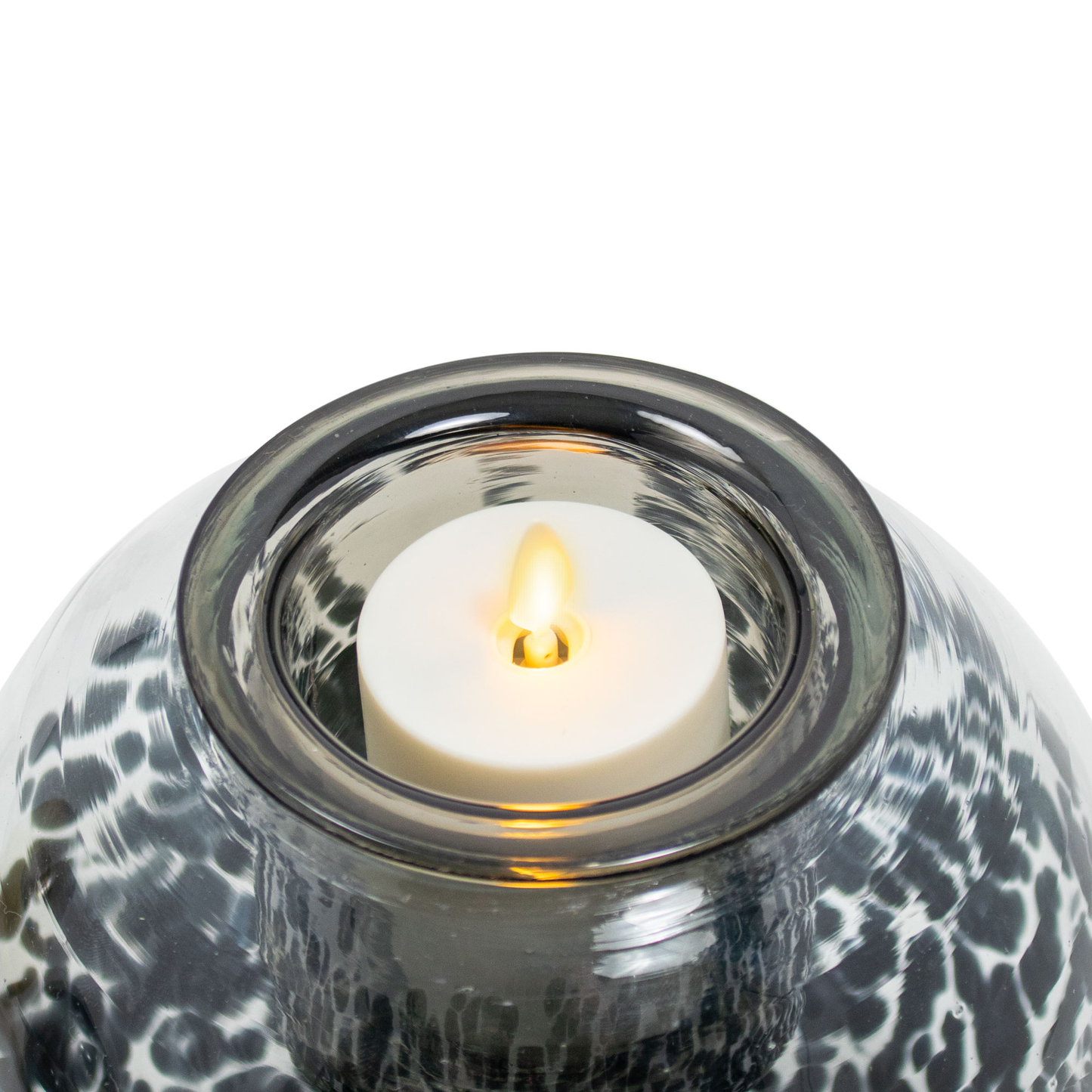 Moving
Flame®
Technology
Keep Your Home & Family Safe
Hand-poured Meets High Tech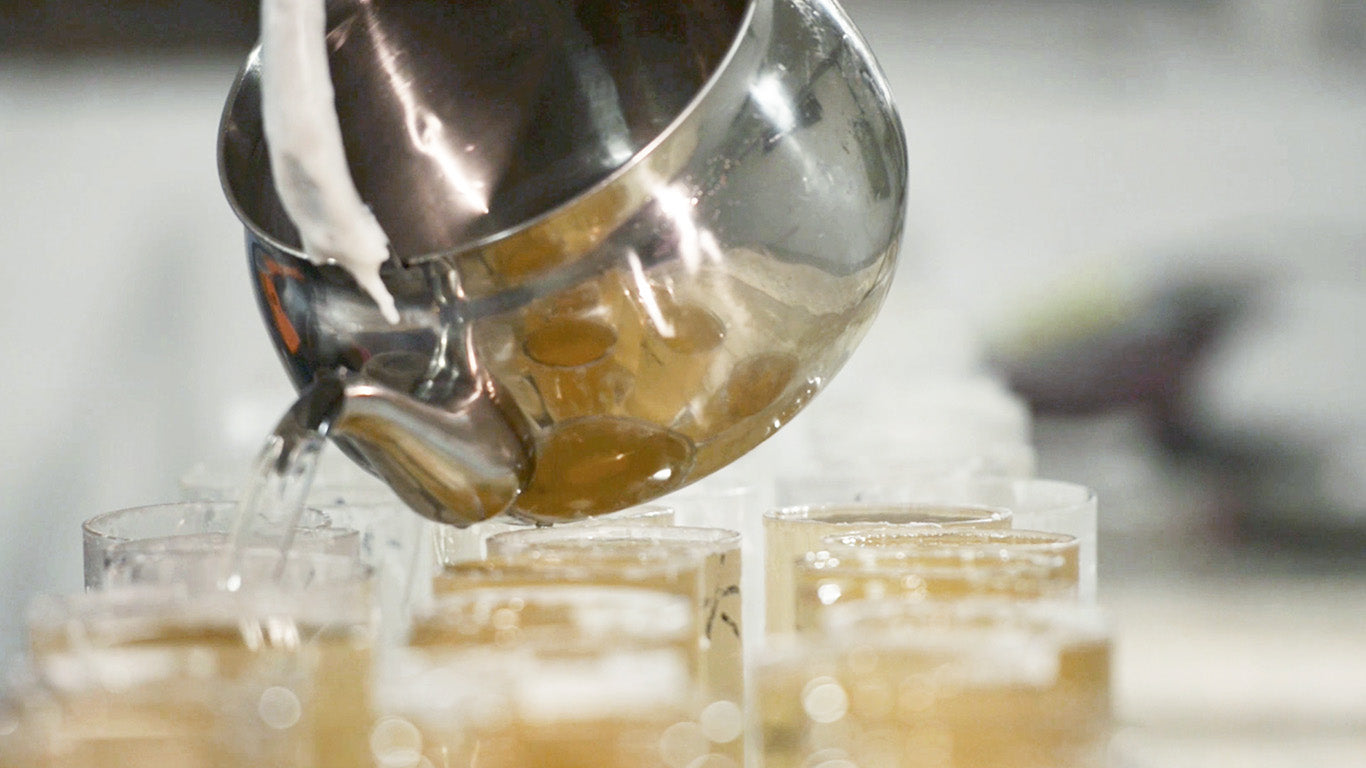 EXTERIOR SHELL
Hand-Poured Wax
The exterior shells of our candles are made through the traditional, hand-poured wax method of candle making. The technology inside of the candle brings the realistic effect of a moving flame.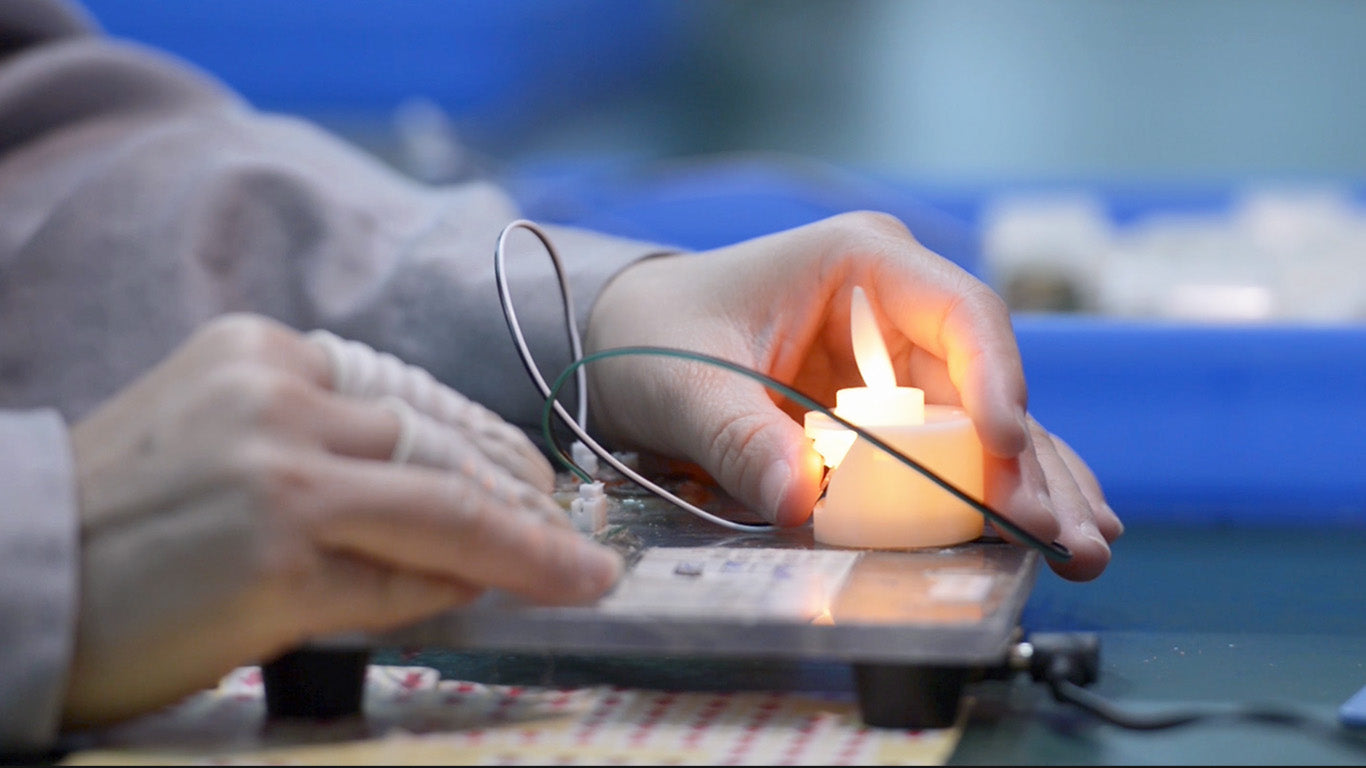 MOVEMENT
Magnetic Field
When you turn on your Luminara candle, the batteries send power to a coil inside that generates a magnetic field. A second magnet interacts with the magnetic field to produce random movement for the flame piece.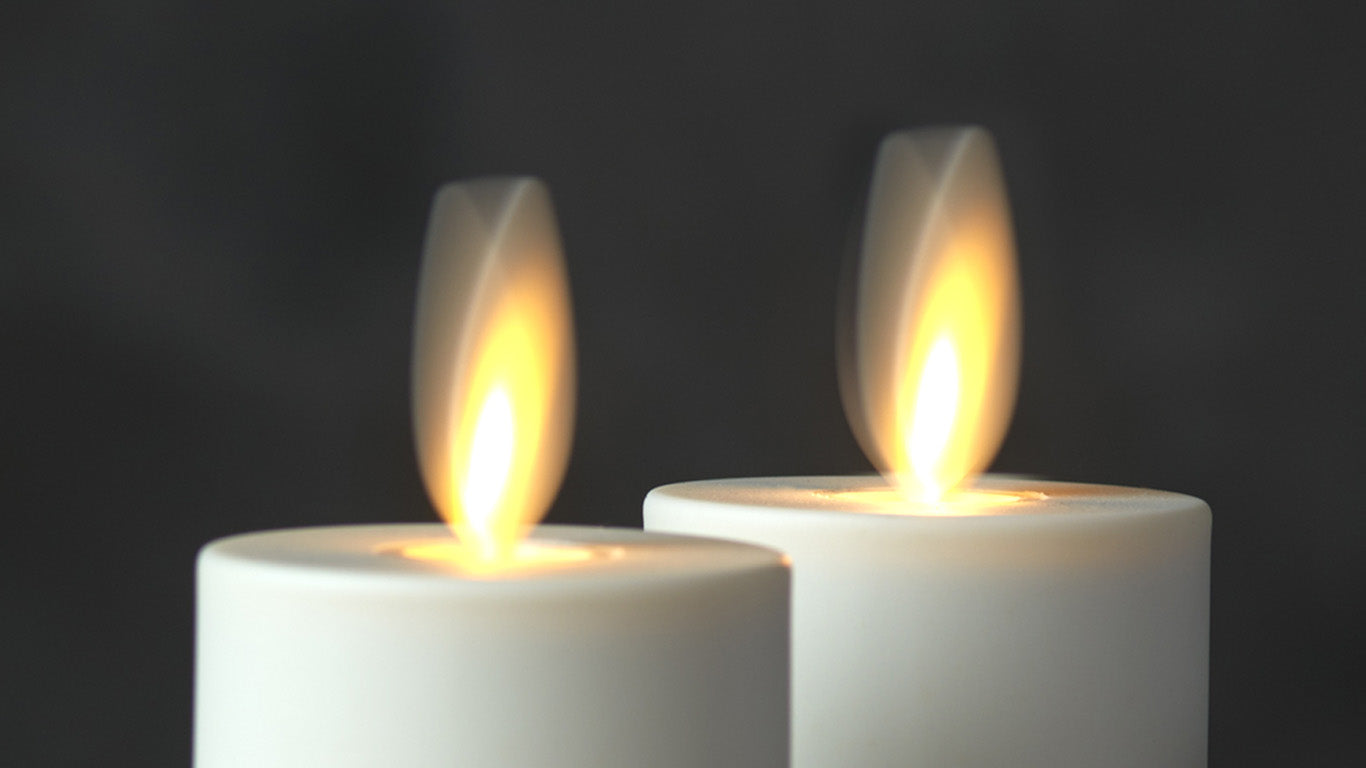 COLOR
Candlelight LED
Our LED light shoots diagonally to the center of the flame piece creating an effect that convincingly reproduces the look of a traditional burning candle.